Blue Dolphin Napali Sunset Dinner Cruise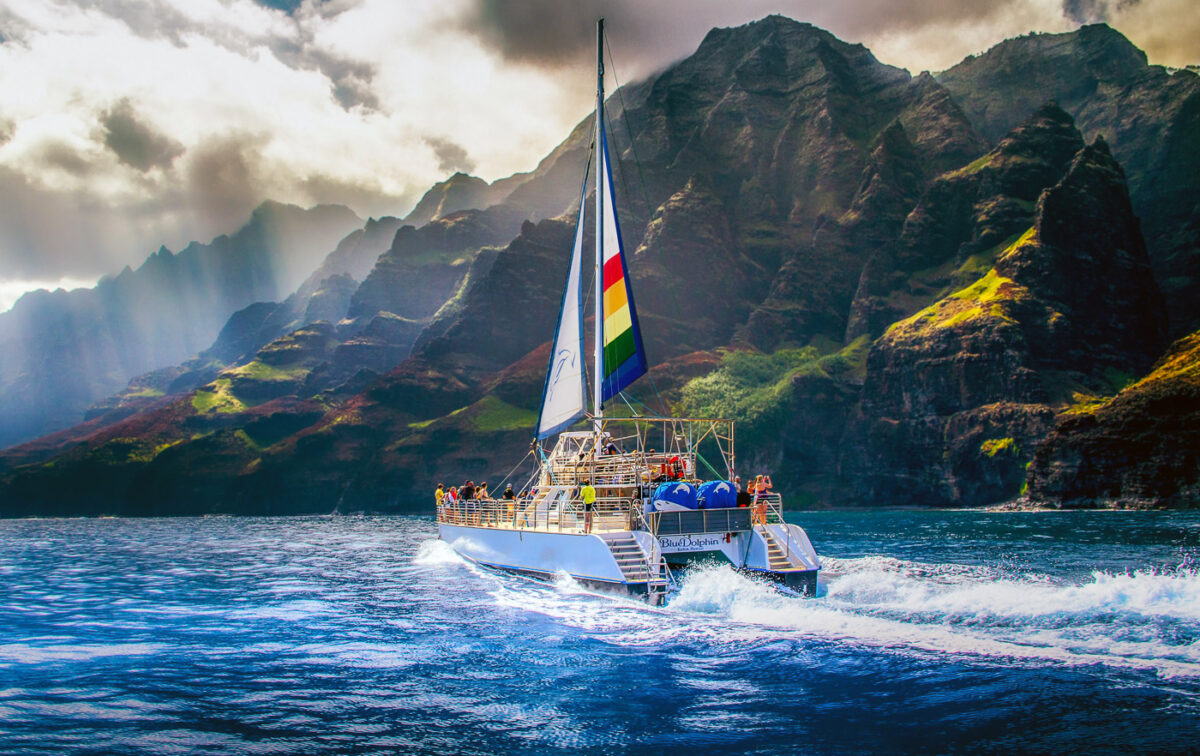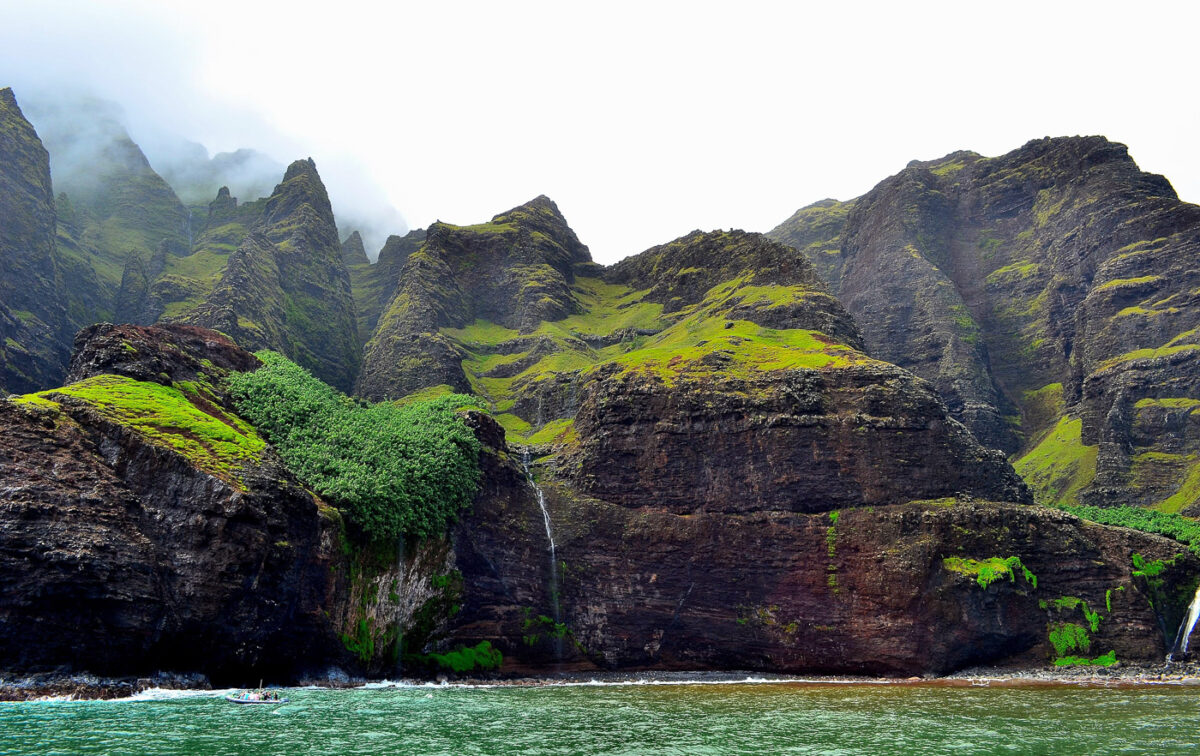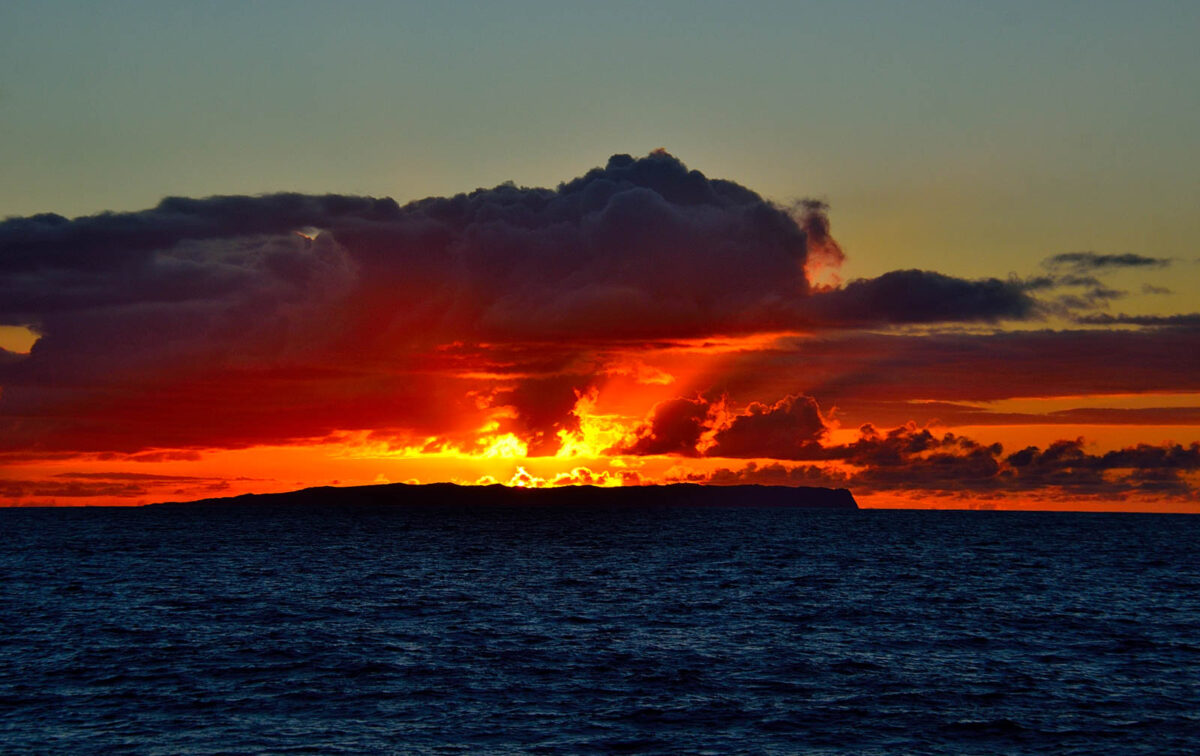 Napali Coast Sunset & Dinner Cruise
In the evening light the Napali Coast is unforgettable therefore can only be matched by an amazing sunset at sea.  On the small island of Kauai with its gigantic jagged mountain peaks and low cloud cover mixed with an ever changing weather system yield some of the most spectacular sunsets in the world.  As a result there is no better way to see this great display of nature's beauty, than along side of  loved ones on a relaxing Napali sunset dinner cruise.
This cruise includes a full hot buffet dinner. Enjoy a delicious spread of Kalua pork, teriyaki chicken, Caesar salad, rice, pineapple and homemade chocolate chip cookies. Also included soda, juices, water, beer, wine, world famous mai-tais and juices.
Activity Details
Tour Includes:
Dinner Buffet
Water, Juice & Soft Drinks
Unlimited Beer, Wine & Mai Tais (21+) served with dinner
What to bring:
Camera
Sunscreen
Light Jacket or Windbreaker
Photo ID (For 21+ Access to Open Bar)
Motion sickness preventatives if necessary
About the Fleet:
65′ deluxe catamarans, Blue Dolphin and Blue Dolphin II. Designed by America's Cup designers and engineers Morrelli & Melvin, the boats are specifically designed to navigate the waters of Kauai for a smooth ride. Aboard there are fresh water showers, spacious bathrooms for both men and women and plenty of room to roam adding comfort to your experience. Both boats recently upgraded with new Lugger 6125 H2 Komatsu engines installed to meet Tier 3 Emissions required by 2017. These engines are gentle on the environment – low rpm, fuel efficient, quiet, producing near zero emissions and little odor, offering you a pleasant passenger experience.
Tour Restrictions: 
No pregnant passengers or children under 2 years old. Dolphins are guaranteed on morning trips only, whale watching is seasonal, destinations are at the captain's discretion.  Napali sunset tours are given weather permitting.
Please Note
72 hour notice of cancellation is required for a refund.
There are no timeshare visits required to enjoy our discounts!
Call 1-866-897-1637 for additional discounts available for large groups!