Rappel A 30 foot & 60 Foot Waterfall!
Join us on a half day unforgettable exclusive Kauai waterfall rappel tour! After a detailed rappelling and safety lesson, make your first rappel on a 25-ft training dry wall. Next a 15-minute walk through a tropical forest abundant with succulent guava, passion fruit, laua'e fern, noni fruit, leading to your ultimate destination… two secluded, private waterfalls!
The first 30 foot waterfall is seen through a bamboo forest. Here you will get your chance to rappel Bamboo Falls. Rappel is optional, but highly recommended. This once in a lifetime experience is a thrilling way to get up close and personal with one of Kauai's most thrilling natural attractions.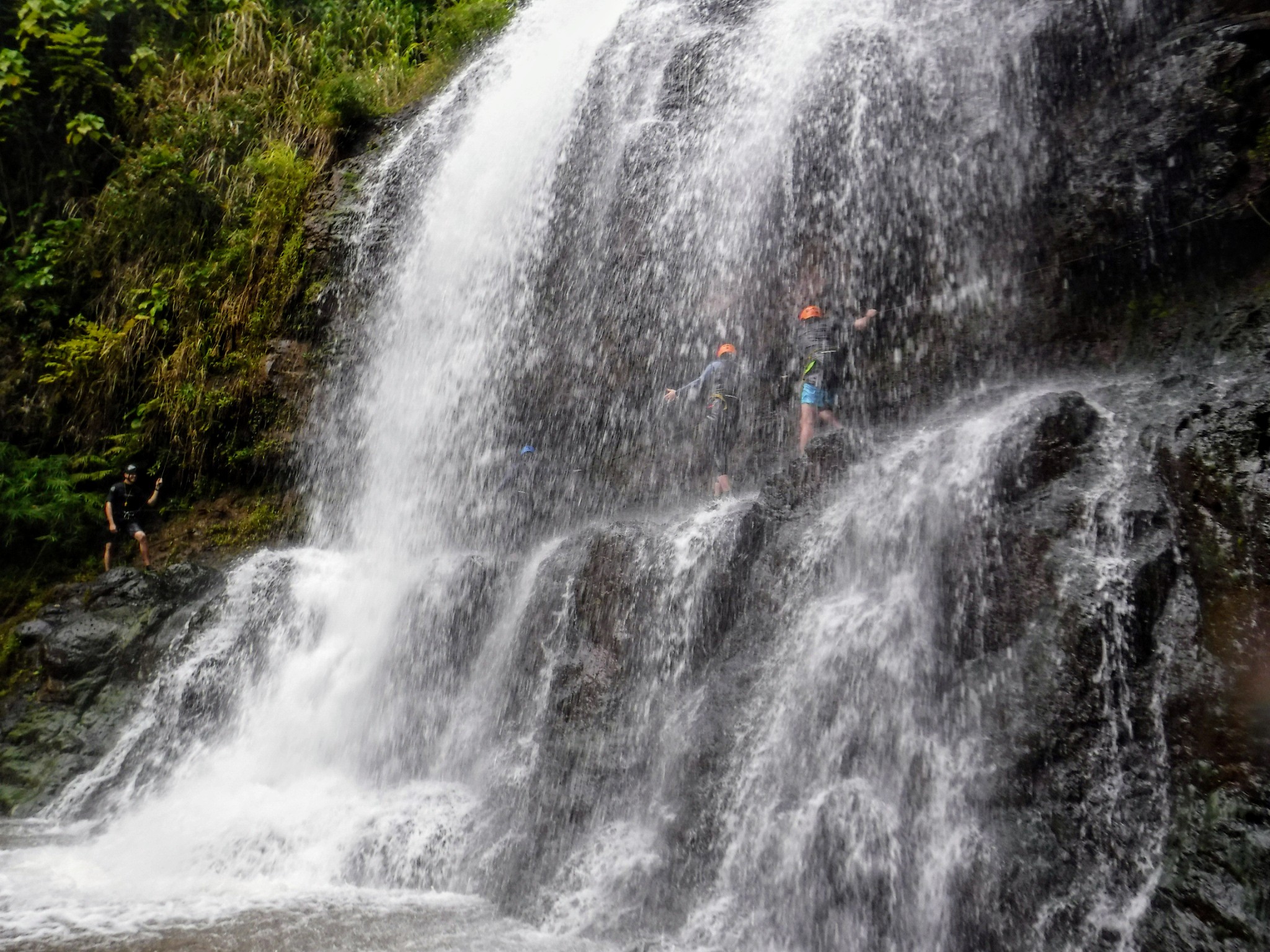 Next visit a 60 foot waterfall. This second cascading falls is knows as Papakoela or "Dundee Falls" this is an ideal time to swim, play, and take awesome keepsake photos at this wall of dancing water.  Along the way soak up everlasting views overlooking the Hule'ia Watershed and Haupu Mountain Range.
TOUR TIMES: MONDAY, TUESDAY, WEDNESDAY & SATURDAYS 8:30AM
TOUR INCLUDES:
Rappel gear & instruction
Bottle water & snacks
Wetsuit tops available for rent $15 upon check-in
WHAT TO WEAR & BRING:
Towel
Fitted tops
Sunblock
Water friendly shoes
Swimming suits
Camera
Bug Spray
Extra set of dry clothes
Light jacket (during winter months)
Restrictions:
Minimum age is 12 years old
Waist size must be between 22" and 48"
Weight limits: minimum 70lb- maximum 250lb
Loose/baggy tops are not allowed and could prevent you from participating in the rappel
Skintight/fitted tops are required
Must be able to hike uneven/slippery terrain
No flip-flops
Cannot participate if pregnant, have a heart condition, or serious medical condition
*Field restrooms are available at the beginning of the tour and at the scenic overlook
Toll Free Reservations by Phone:
1-866-897-1637
Office Hours: 7:30 a.m. - 4:30 p.m. :: The Current Kauai Time is: 6:25 AM
PLEASE NOTE: 72 hour notice of cancellation is required for a refund.
There are no timeshare visits required to enjoy our discounts!
Call 1-866-897-1637 for additional discounts available for large groups!