Nawiliwili Breakaway Deep Sea Fishing Charters
Duration: Varies
Location: Nawiliwili Harbor Lihue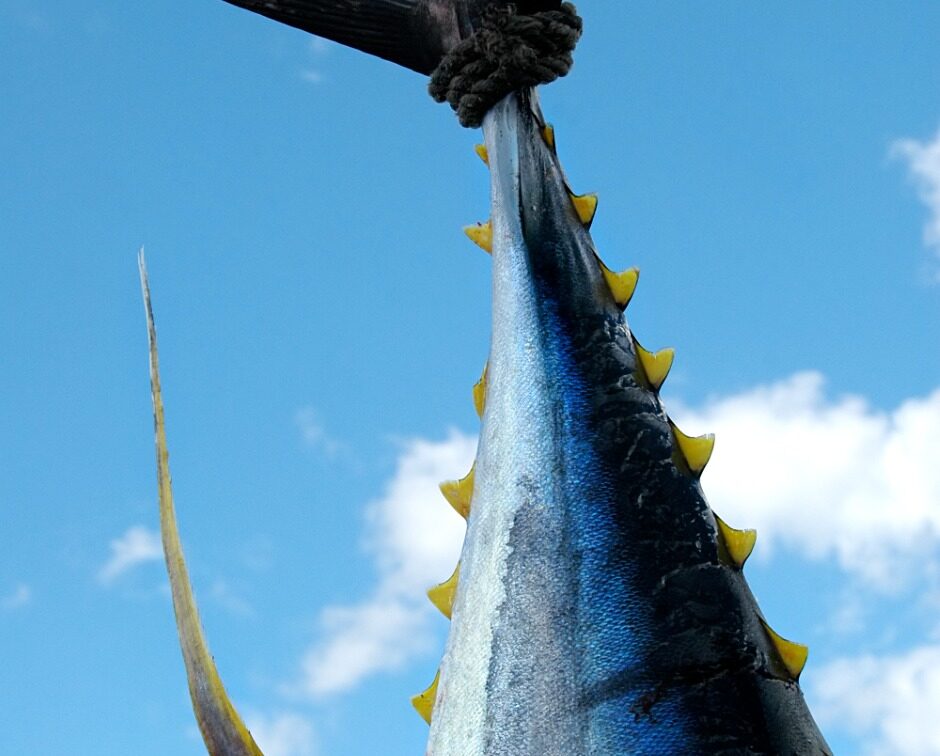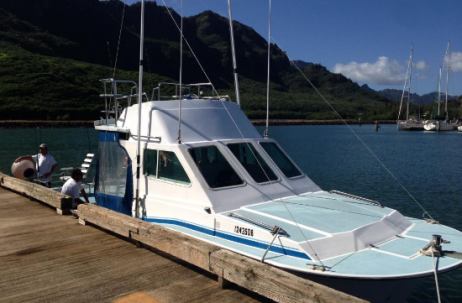 Experience Kauai's World Class Sport Fishing
Jeff Steiner has been fishing for the past 25 years in Hawaiian waters. His boat is 34 ft. long , powered by twin Cummins Diesels with electronics including a CB radio, VHF radio, cellular phone, depth recorder, and G.P.S. The boat is licensed for 6 passengers, but there is no minimum number needed in order to go out.
Fishing Charters depart from Kauai's Nawiliwili Harbor. Morning Charters usually meet before sunrise at Nawiliwili Small Boat Ramp. Afternoon charters are available throughout the year call for current availability. The captain divides the fish according to the wants and needs of the parties who are fishing. Share charter=Share catch. Various fishing techniques are used at different times, depending on the day: trolling, jigging or baiting. Whatever it takes to get hooked up! The boat provides all fishing gear and some beverages. Passengers should bring a snack, wear shoes, comfortable clothing and sunscreen.
When booking your fishing charter on Kauai I recommend making it early on in your vacation so you have plenty of time to eat your catch! We have a special rate for spectators if someone in your party wants to come along on the ride.  Being out on the ocean is always an awesome day!
Check in Times vary depending on availability & time of year.
Please Note
72 hour notice of cancellation is required for a refund.
There are no timeshare visits required to enjoy our discounts!
Call 1-866-897-1637 for additional discounts available for large groups!