Koloa Zipline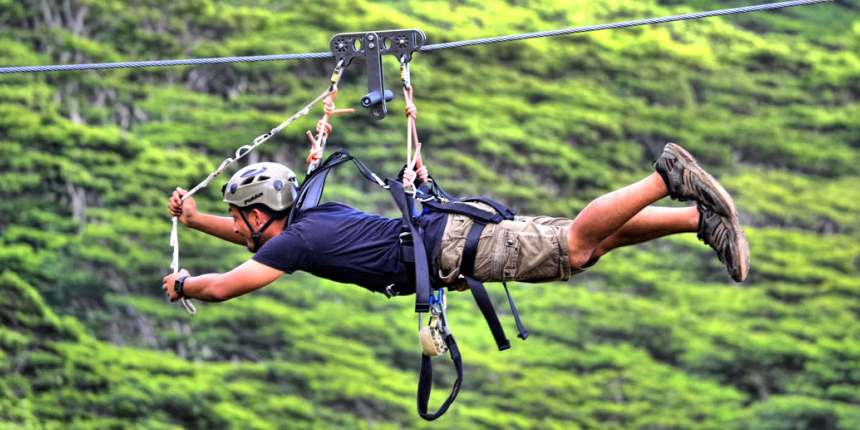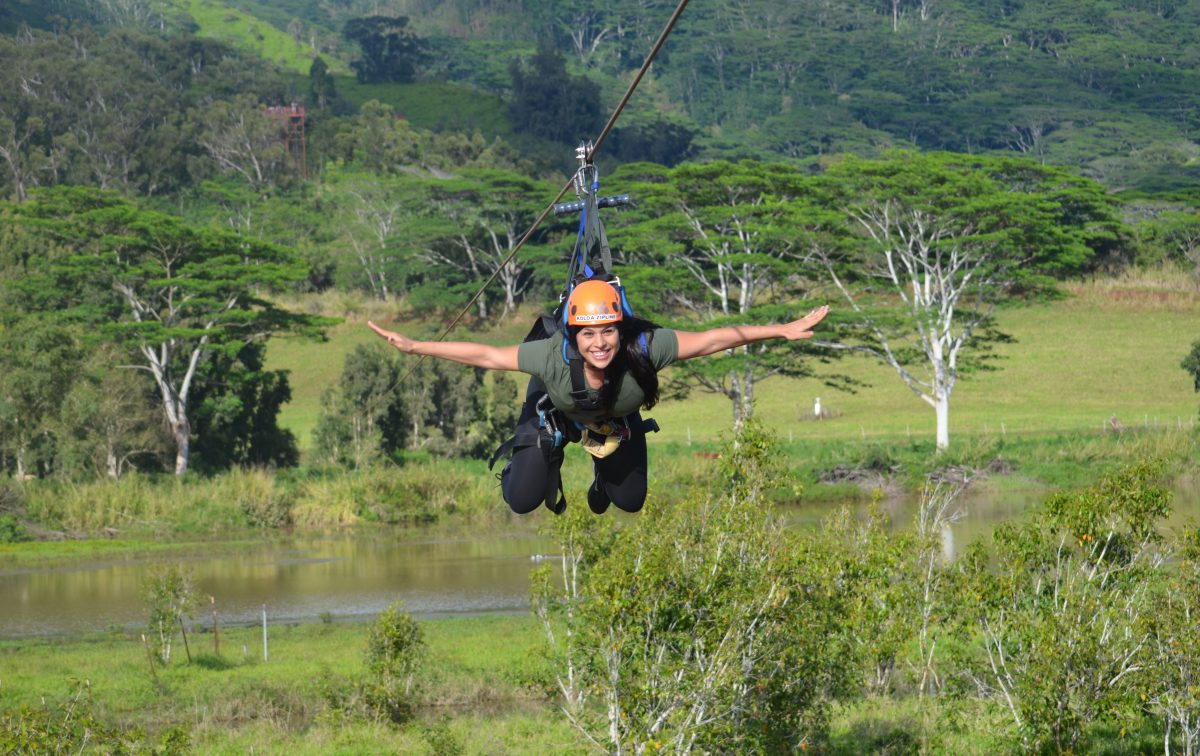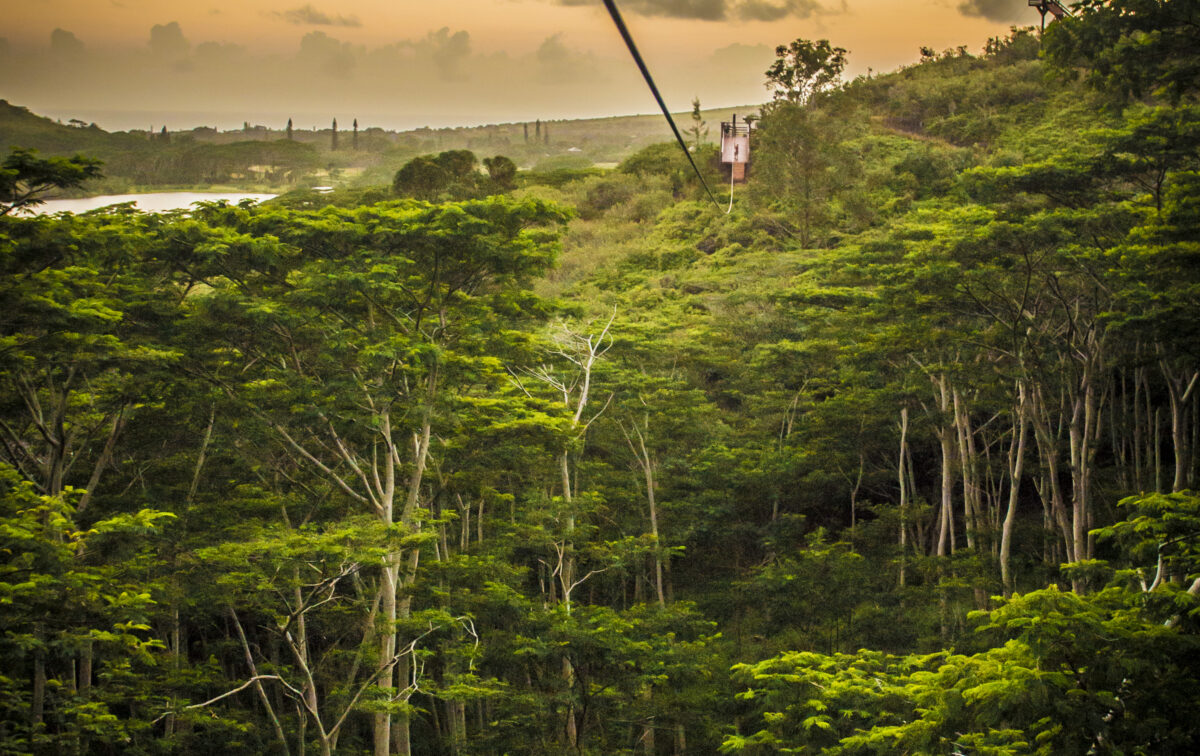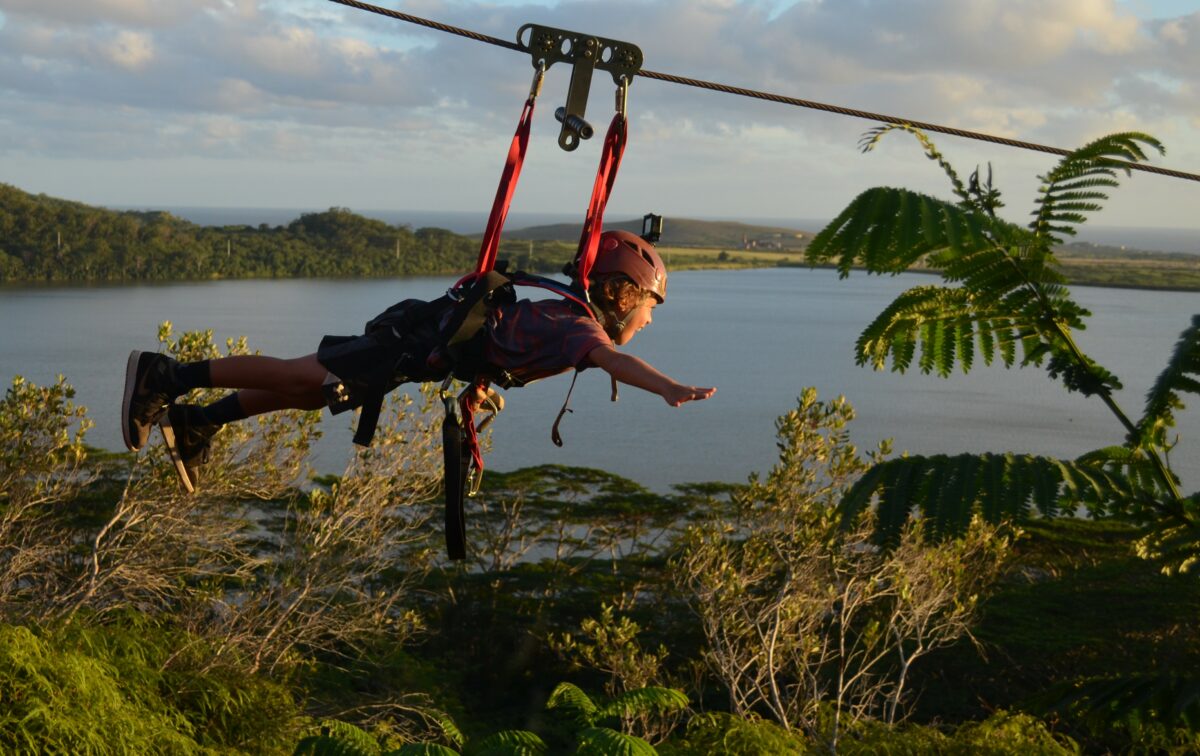 Koloa Zipline Offers 8 Exhilarating Lines!
The 8-line course features one of Kauai's longest zipline, coming in at over 2,600 feet across the largest inland body of water in Hawaii. But that is just the beginning! From the breathtaking beauty of the natural setting to the craftsmanship in the building of the platforms & preservation of the rich history of the land. The beauty of the area, located on Grove Farm lands, is unparalleled. You will travel through and above a variety of ecosystems during the tour. You will fly through the jungle, soar above the forest and glide across the water.
Our new harness gives every guest the opportunity to zip line headfirst or just cruise any way they like.  This harness lets you fly like a Superhero head first on 7 of the 8 lines on our tour!  Join Koloa Zipline, the only zipline you can experience flying head first on one of Kauai's longest lines at 2600ft!
It has taken over two years to make this dream a reality, however, to complete it will take a lifetime. A major portion of the Koloa Zipline's vision is the Reforestation Project. Since the closing of the Koloa Sugar Plantation in the late 1990's, the land itself has gone through many natural changes. Rapidly growing invasive plant life has begun to take over at an alarming rate. Koloa Zipline's goal for the land is to create mini-botanical gardens between each of the Zipline platforms, and to reforest the land using native floral and edible plants, while removing the invasive plants in a strategic manner. By clearing the necessary land for the zipline elements, some of the original native plants have been sprouting on their own, giving us a bright outlook on the reforestation project.
Activity Details
Check out the lengths of these Ziplines!
Melaleuca 250ft, Albizia 1,100ft, Hau Bush 750ft, Koa 1,700ft, Mango 900ft, Robusta 850ft, Uluhe 400ft Waita 2,600ft
What to Wear & Bring:
Sunscreen
Sturdy Shoes
Jacket (optional)
Backpack (optional
Pants or long shorts like capris
Long hair pulled back
Included:
Locally made granola bar snacks are served with juice and water on all tours (check for allergens).
Tour Restrictions:
Must be at least 7 years old to tandem zipline
Tandem Zippers must have a combine weight limit of no more then 235 lbs
Must be 10 years old to Zip alone
Individual Zip-liners must weigh between 70-280 lbs at check in
Rain or Shine we still Zipline.
*Not recommended for guests with heart conditions, neck, knee or back problems. Pregnant guests are not allowed to zipline. Must be at least 10 years old to participate as an individual zip-liner & at least 7 years old to tandem zipline.
*Sturdy closed toed shoes are required. Crocs and watersocks are comfortable, but do not ensure your safety and are not allowed.
Please Note
72 hour notice of cancellation is required for a refund.
There are no timeshare visits required to enjoy our discounts!
Call 1-866-897-1637 for additional discounts available for large groups!