Helicopter Waterfall Landing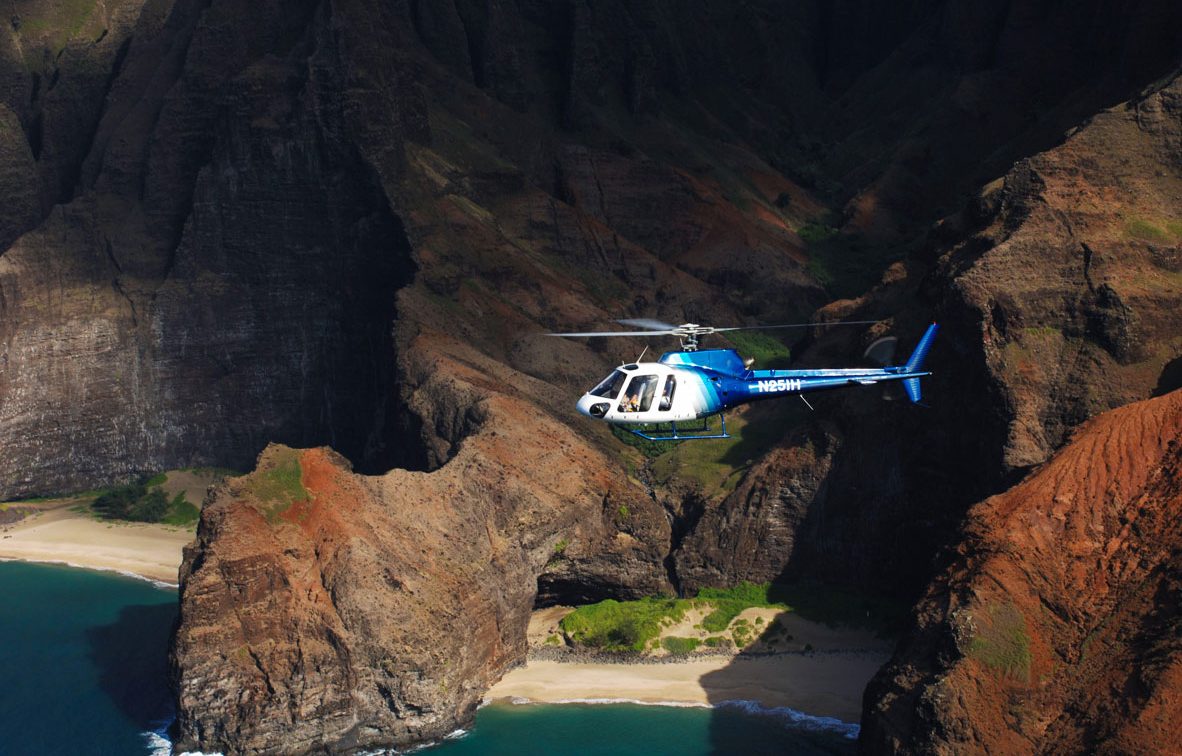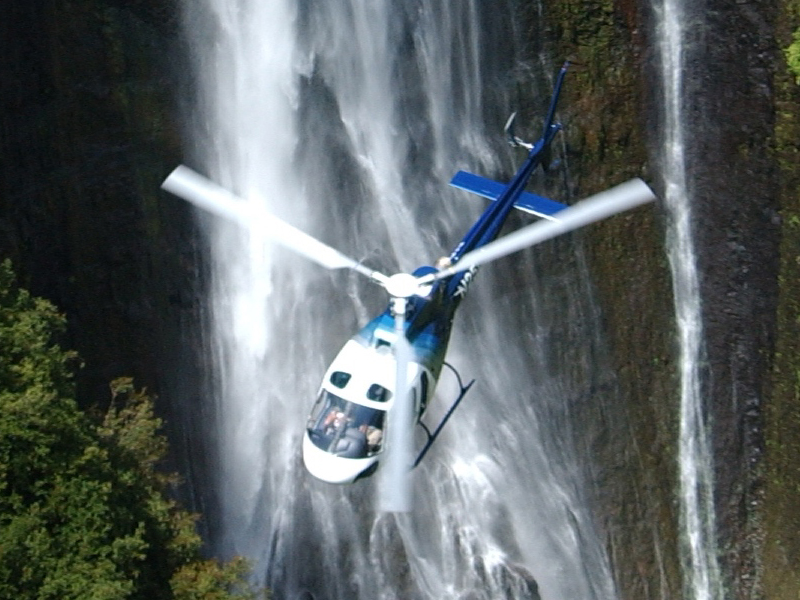 Kauai Waterfall Helicopter Landing At Jurassic Falls!
Board one of Kauai's most popular tours.  Kauai waterfall helicopter landing at Jurassic Falls! Experience Kauai's Hanapepe Valley open up with its many waterfalls and dense tropical forests. Many of you will recognize Manawaiopuna falls as this was the primary background for Speilberg's Jurassic Park. This is an exclusive tour for the first time ever this landing is permitted in the deep interior of Kauai. Discover Kauai's hidden gem the Manawaiopuna waterfalls!
Slowly descending to a landing area near the base of the 400 foot waterfalls the pilot will shut down the helicopter and all passengers will exit the aircraft. The pilot will guide you along an existing trail and footbridge while explaining facts related to the flora, fauna and history of this remote area. Once you reach the base of the waterfall, there will be time to take pictures and enjoy this unique opportunity. Upon returning back to the helicopter continue on with the remainder of the island tour. Highlights include Kauai's famous Napali Coast sea cliffs, Waimea Canyon & one of the wettest places on earth Mt. Waialeale.
Activity Details
Aircraft:
All passengers fly in top of the line A-Star Helicopters fit with custom floor to ceiling windows so excellent viewing from all seats is assured. The A-Star is the most popular tour helicopter in the world with powerful 1D1 turbine engines offering a smoother ride, especially in windy weather.
Flight Times:
Vary due to availability. Please call for the current available flight times. 1-866-897-1637
Weight Limit:
Any passenger 240 pounds and over will be required to purchase an additional seat at full price.  Also 2 people travelling together with combined weights of over 420 pounds will be required to purchase one additional seat. Exact body weights must be given at the time of reservation. All passengers will be weighed upon check in. Customers exceeding weight limit restrictions above will not be able to fly & no refunds will be given.
Please Note
72 hour notice of cancellation is required for a refund.
There are no timeshare visits required to enjoy our discounts!
Call 1-866-897-1637 for additional discounts available for large groups!