Kipu Ranch Waterfalls ATV Tour
Duration: 3 hours
Location: Kipu (Lihue)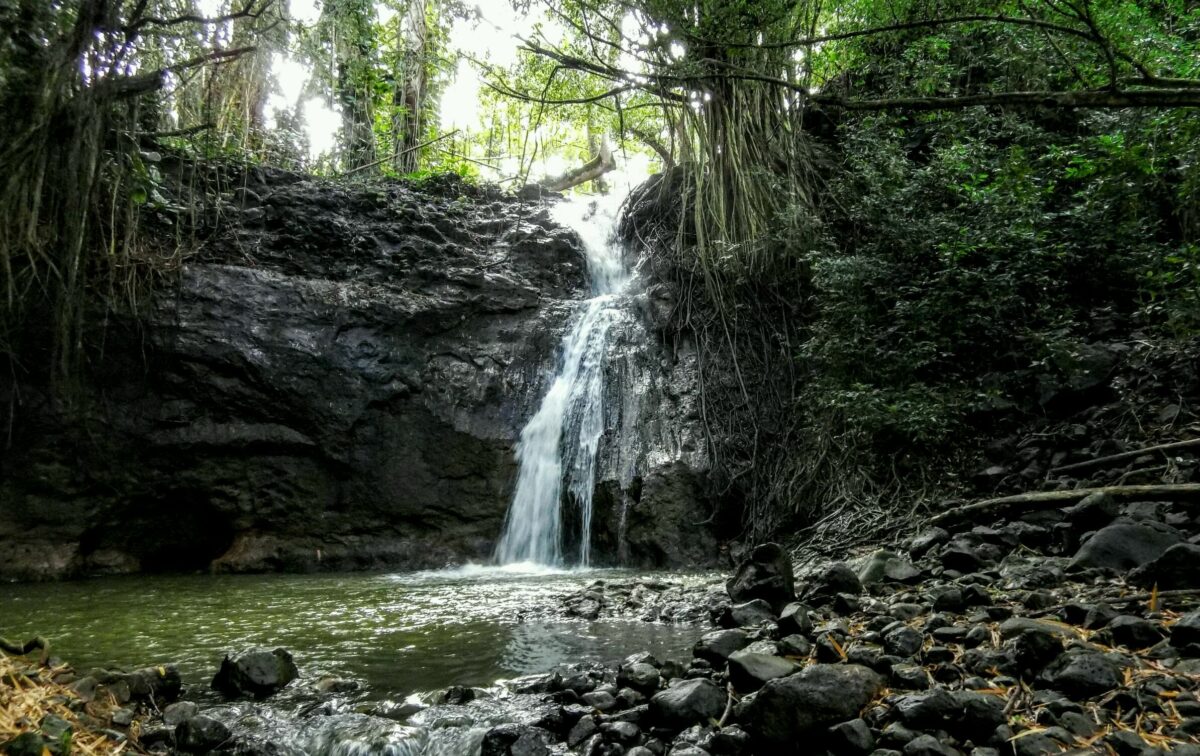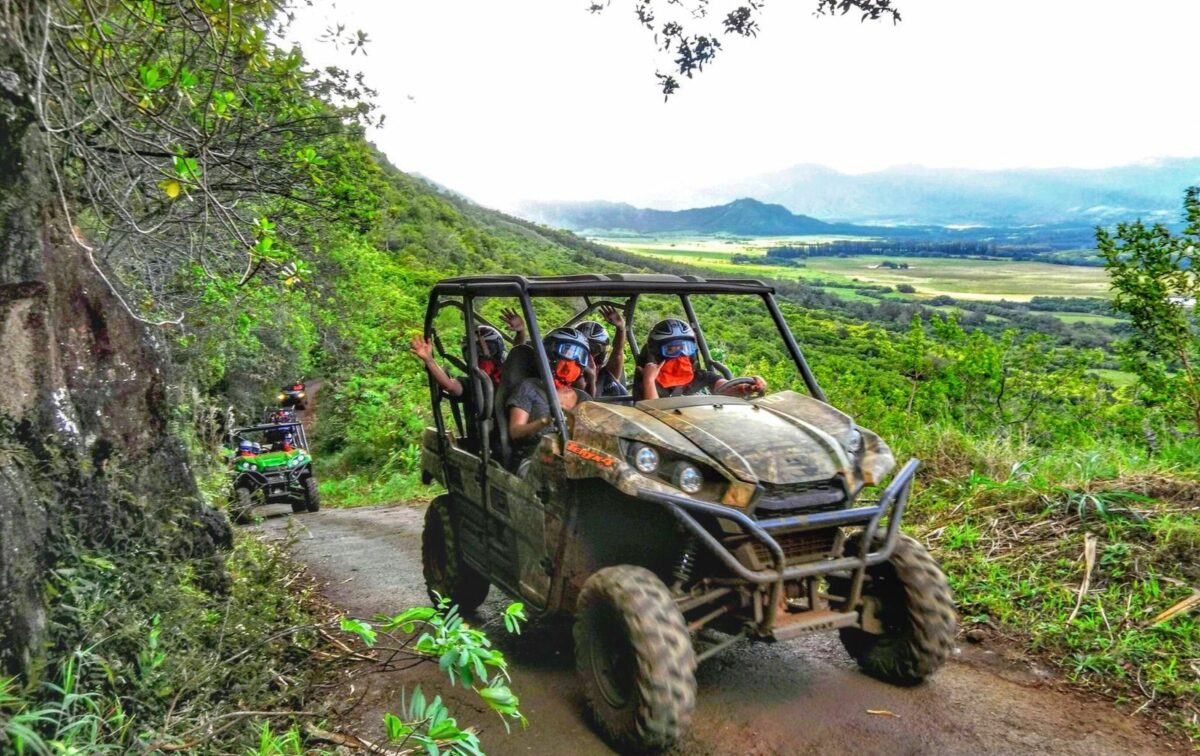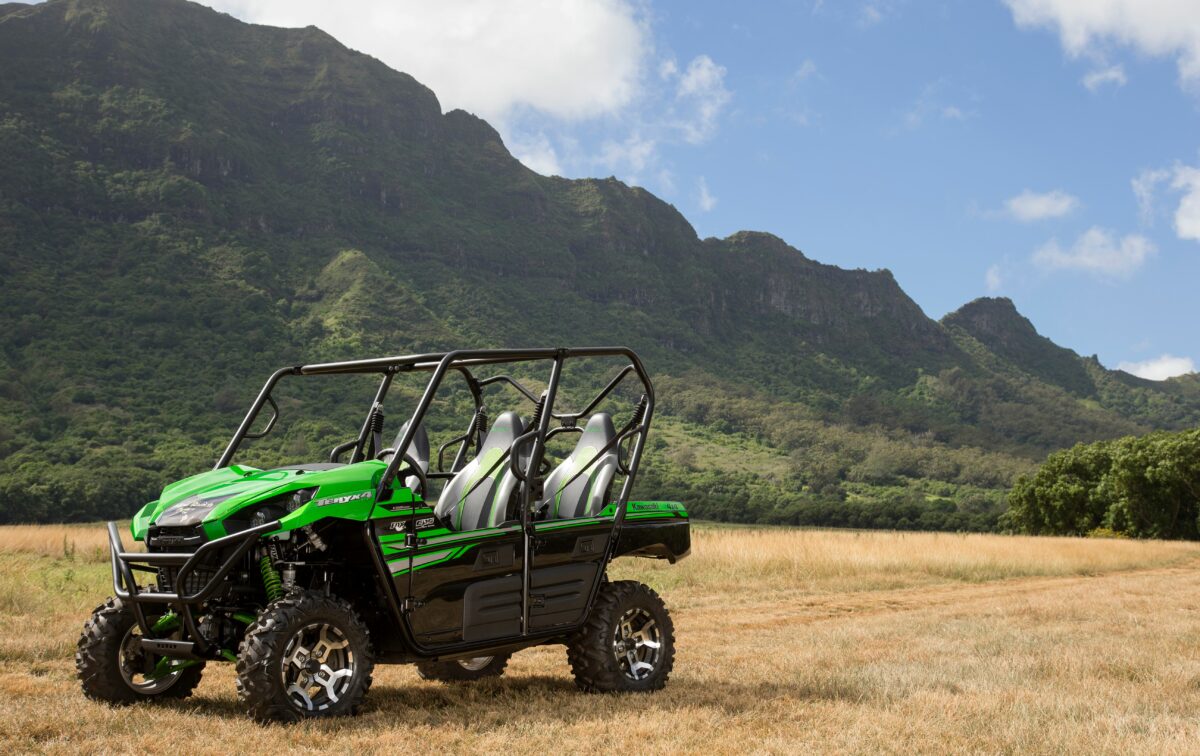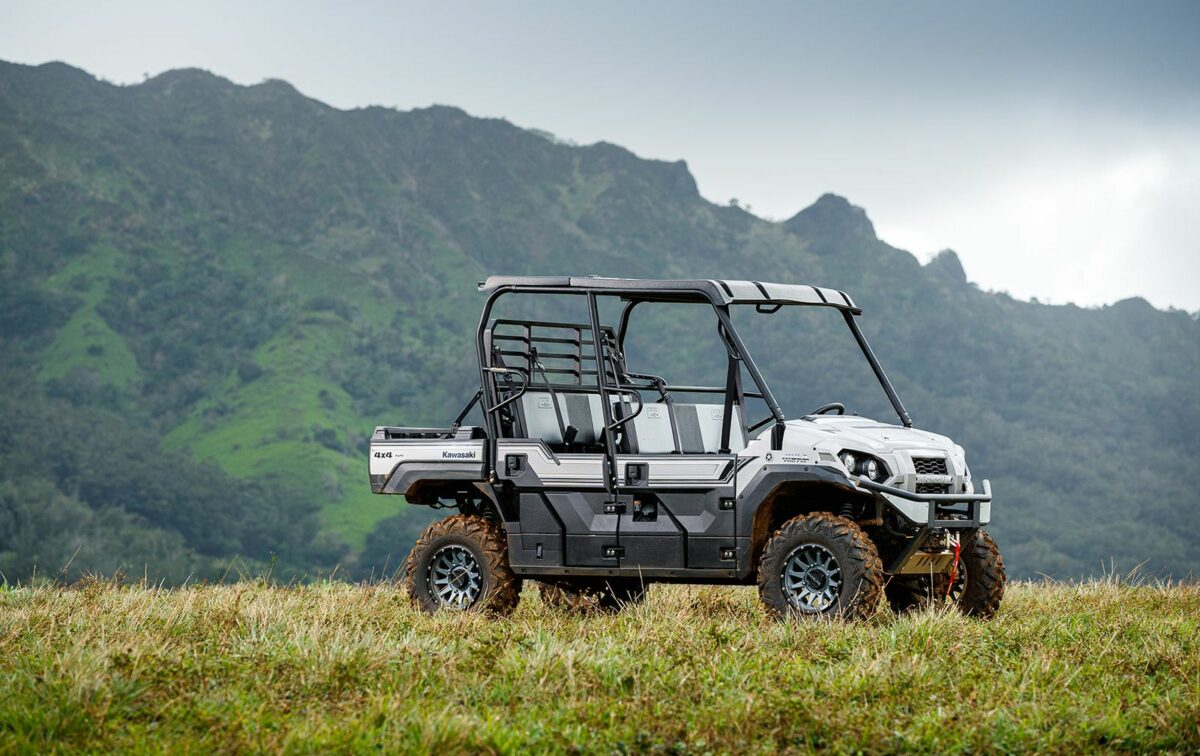 Explore Kauai's Pristine Beauty on this Kipu Ranch Waterfall ATV Tour!
This is the favorite for those who like to swim in secluded waterfalls. The spring-fed waterfalls are private areas that only you will see.  The Kipu Ranch Waterfall ATV Tour has some of the more challenging terrain and incredible diversity in views. At the waterfall lookout you will drive right up to this private waterfall.  The walk to waterfall is a moderate hike on uneven ground, approximately 75 meters down and back up. This short hike is optional for those that would like to view waterfall from top can.
You will see some of Kauai's movie locations, beautiful views, Hawaiian wildlife and historical sites. This is a great camera adventure that you will never forget! Located on the lush island of Kauai, this ATV tour enables visitors and residents alike to discover the rich history, landscape and legends that make Kauai unique. Adventure & nature lovers as well as photography enthusiasts enjoy this beautiful waterfall tour.
Activity Details
Kipu Ranch Adventures provides:
Helmets
Goggles
Bandannas
What to Wear & Bring:
Drivers must provide a valid picture ID with Date of Birth
Swimsuit under clothing recommended
Long pants (shorts OK)
Closed-toe shoes (tennis or water shoes OK)
Towel
Insect Repellent
Reef Safe Sunscreen
Camera
Valuable items not recommended on tour
Tour Times:
8:00AM, 8:45AM, 1:30PM, 2:15PM depending on availability. Check in is 15 minutes prior to tour time.
VEHICLES:
Teryx-4: (Seats 2-4) Our core fleet vehicle provides power steering, full back support seats, premium suspension,
superior stylish cabin, seatbelts, latch doors, and full roll bar, rear elevated seating for clear viewing from any
location in the vehicle.
MULEPRO FXT – Kawasaki (Seats 5-6)
The best 4×4 choice for maximum space and comfort. Easy smooth operations plus ultra-low noise cab – great for open conversation while touring. Power steering, comfortable bench seats, premium suspension, seatbelts, latch doors, and full roll bar.
 Requirements & Restrictions:
 Must be 18 years of age to operate vehicles (ID required).  Children must be accompanied by an adult.  No pregnant women, back/knee problems or serious health conditions.  Long pants are recommended & covered shoes are required.
Please Note
72 hour notice of cancellation is required for a refund.
There are no timeshare visits required to enjoy our discounts!
Call 1-866-897-1637 for additional discounts available for large groups!