Luau Kalamaku & Train Ride
Duration: 3.5 hours
Location: Lihue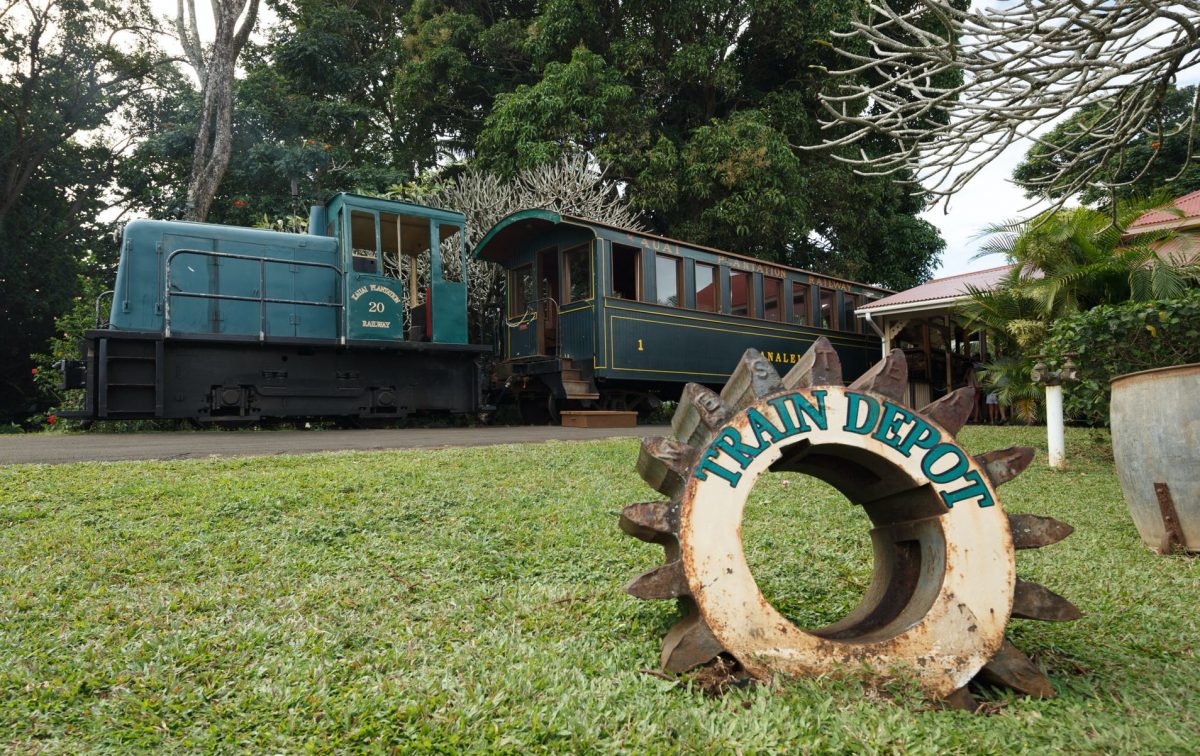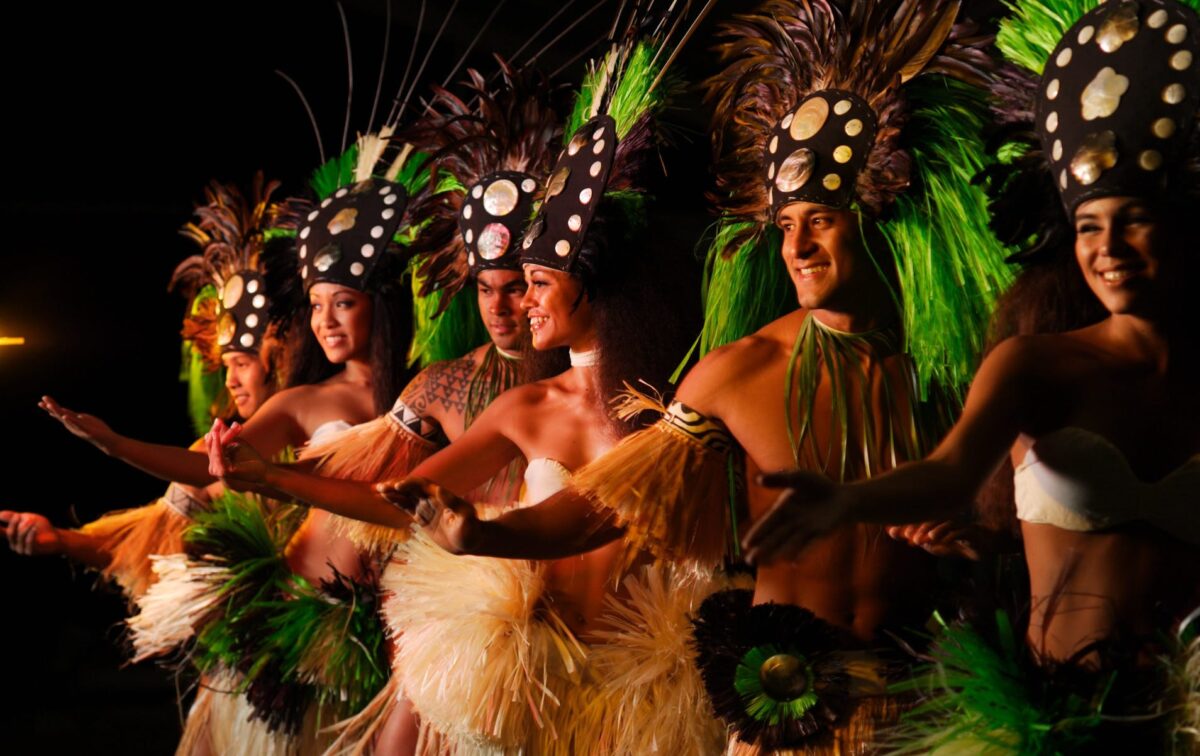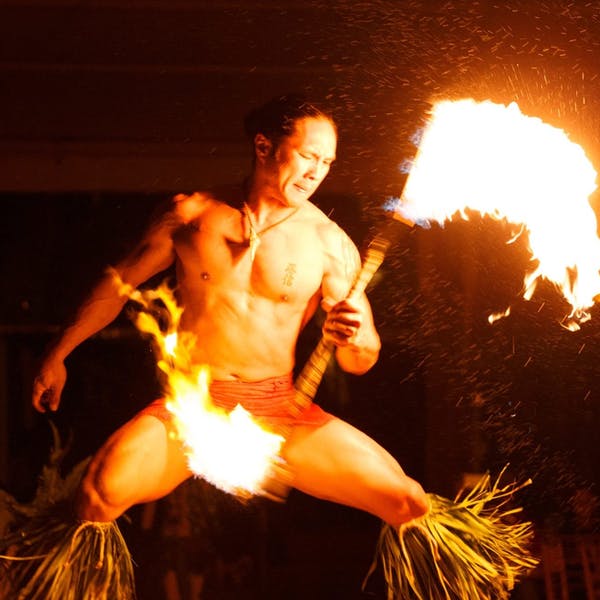 If you only experience one thing in Hawaii, make sure you don't miss this spectacular extravaganza.
Graceful Hula dancers, fire poi ball twirlers, traditional fire knife dancing, lavish buffet of local delicacies and a vivid storyteller come together for this once-in-a-lifetime authentic experience.
The Show:
Like other luaus, Kalamaku features ono Hawaiian food, a dramatic torch lighting and imu ceremony, Tahitian rhythms, Hawaiian games, fantastic music, and traditional hula dancing…even the drums are crafted by the hands of Kalamaku's own drummers. This is where the similarity ends. Lu'au Kalamaku features a state-of-the-art media system and an interactive stage design which transports you to ancient Polynesia during the time of their remarkable migration to the Islands.
It is during the time of epic voyages between Hawaii and Tahiti, along one of the longest sea roads of Polynesia, that our journey takes place. Through laughter, fear, seduction and fire, a new legacy is created, born from the cherished seeds of their ancestors. Our theatrical luau culminates with a fantastic fire dream featuring fire poi balls and traditional fire knife dancing. In a climactic ending, Pele the fire goddess, her sister Hiiaka, Lohiau the prince of Kauai, and the fire breathing Moo-dragon women pay homage to Kauai mythology.
Round trip transportation is available. Call for pricing and availability to add to your reservation.  
Activity Details
Train Ride: 
All Aboard! Luau Kalamaku & Kauai Plantation Train Ride offers guests a chance to step back into time. The railway ride takes you through our 105-acre historic plantation.
 Your Conductor will guide you as you pass historic plantation homes, travel through a low land forest, and view endless fruit fields of pineapple, papaya, banana, sugarcane and taro (used for the poi at our luau's). Then disembark to feed our herd of wild pigs, goats & sheep, and see our cattle, horses, Clydesdales & donkeys.
Upon your return you will have plenty of time to see the Imu Ceremony, experience the arts, crafts, games, and carriage ride, and visit our Historic Mansion with its unique Shops & Galleries.
GOLD PREMIER SEATING:
Gold Seating has you so close to the stage you can feel the heat from the famous fire dancers! Reserve this option for a reserved table in the front 2 rows.
LUAU SCHEDULE:
5:00 – 6:00: Craft Demonstrations & Traditional Hawaiian Games on the back lawn. Kilohana Plantation Train rides available from the train depot (additional charges apply). Stroll through the shops in the main residence on both the upstairs and main level
5:45 – 6:00: Imu Ceremony, listen for the Conch Shell to signal the start of the ceremony
6:00 – 7:30: Dinner followed by dessert & coffee while you enjoy live music and traditional hula
7:30 – 8:10: Luau Kalamaku, a theatrical luau show
Check in Times: 5:00pm & 5:30pm  depending on availability.
Luau operates Tuesdays, Thursdays & Fridays.
Luau Buffet Menu:
Pa'ina 'o Luau Kalamaku
Luau feast is served buffet style, giving you a chance to sample many different local and traditional dishes.
Drinks ~ Included
Traditional tropical drinks, Mixed drinks, Local Beer, Wine & non alcoholic beverages
Starters
Kauai fresh green salad with choice of two dressings, Papaya seed dressing, Balsamic vinaigrette, Potato macaroni salad, Vegetarian tofu salad & Fresh pineapple and papaya platter.
Entrees
Lomi lomi salmon, Taro rolls, Vegetable chow mien, Steamed jasmine rice, Hawaiian smashed purple sweet potatoes,
Yellow curry ratatouille, Teriyaki chicken, Pan seared ono (fish) with tartar sauce & Kalua pork.
Desserts
Rice pudding with dark rum sauce, Haupia, Banana cream pie  & Pineapple upside down cake.
Please Note
72 hour notice of cancellation is required for a refund.
There are no timeshare visits required to enjoy our discounts!
Call 1-866-897-1637 for additional discounts available for large groups!