Wailua Waterfall Kayak Tour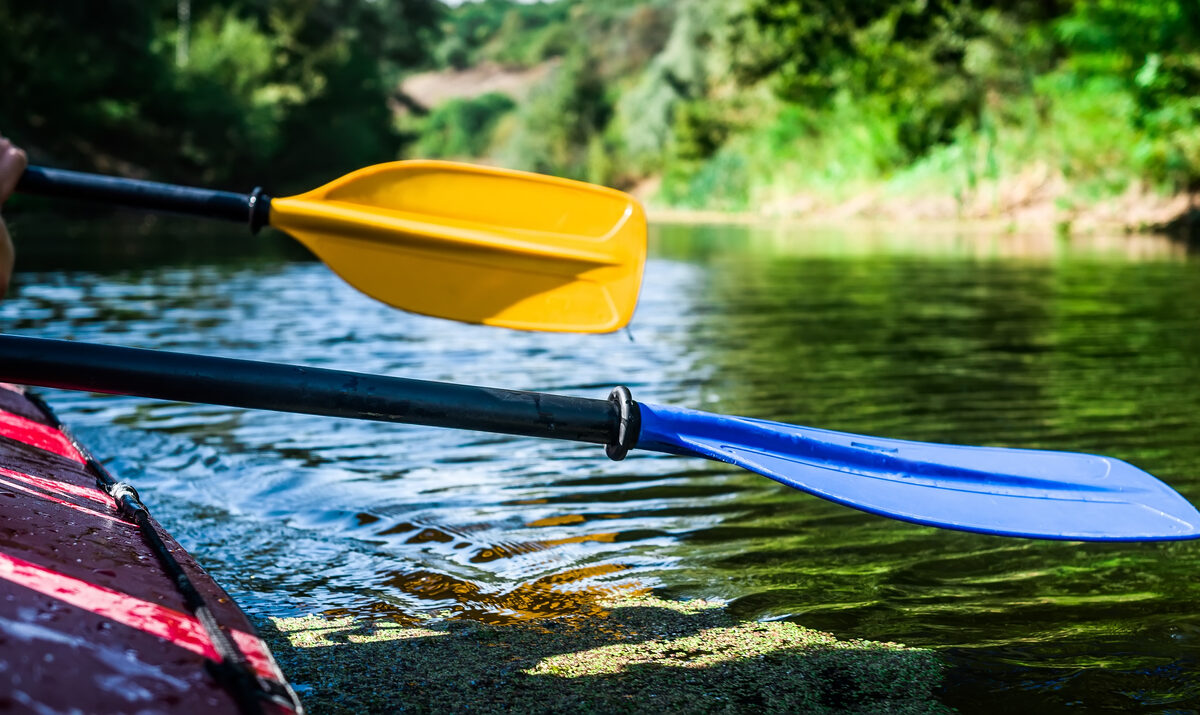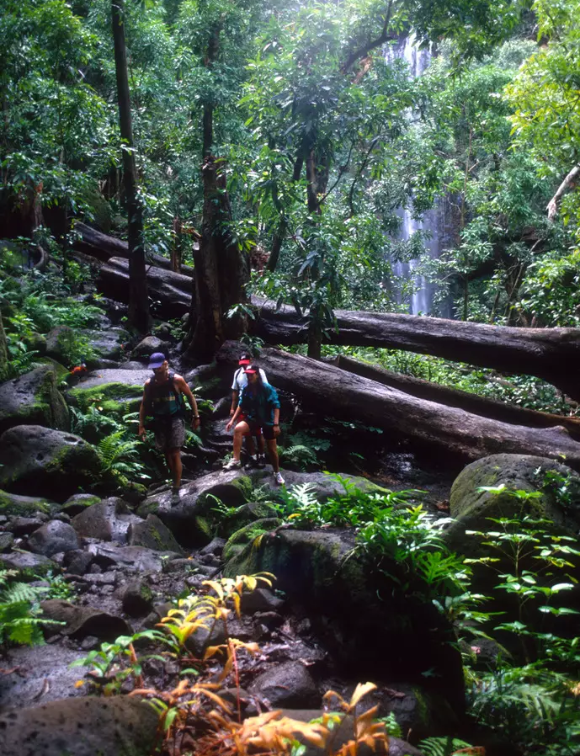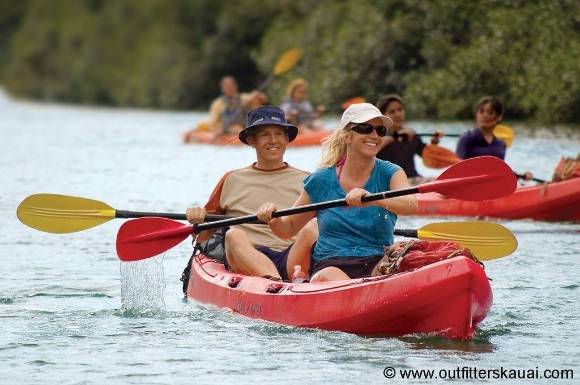 Wailua Kayak, Hike & Waterfall Adventure!
Join Outfitters Kauai for a Wailua River kayak tour to a magnificent hidden waterfall!  Paddle upstream & tie up your kayaks, take a one mile hike up the valley to a dramatic 100 foot waterfall with a pool at the bottom. Swimming is encouraged, take a refreshing plunge into fresh mountain water. Here you will also enjoy a delicious picnic lunch then hike back down to the kayaks for the last paddle downstream. If you are looking for an adventure and like a workout this tour is for you!
Wailua River is the largest navigable river in Hawaii. Flowing from the 5,100-foot Mount Waialeale in the center of the island. Offering a secluded waterfall & swimming hole with native & exotic botanical wonders. Paddle your tandem ruddered kayak deep into the heart of Kauai on Hawaii's largest tropical river: the Wailua. You will be furnished with the best equipment available, including comfortable, padded high-back backrests and quality paddles.
Activity Details
Tour Times:
Tuesday & Friday
Check-in Time 7:45am
What to wear and bring:
Bring a swimsuit, shorts and t-shirt
Windbreaker or light rain coat
Footwear with aggressive tread for muddy conditions either sport sandals with heel straps or aqua socks work great
Hat
Sunscreen
Bug spray
Waterproof camera
Food & Drink:
This tour includes a great lunch. Your choice is either a turkey or vegetarian hummus wrap. Lunch comes with pasta salad and a freshly baked cookie. Cold drinks are available throughout the day.
Tour Restrictions:
You must be able to walk two miles of rugged trail & kayak 60-90 minutes. We'll be in the rainforest so be prepared for showers and muddy trail conditions. Must be at least 5 years old to participate.
Please Note
72 hour notice of cancellation is required for a refund.
There are no timeshare visits required to enjoy our discounts!
Call 1-866-897-1637 for additional discounts available for large groups!