Seasport Divers Shore Dives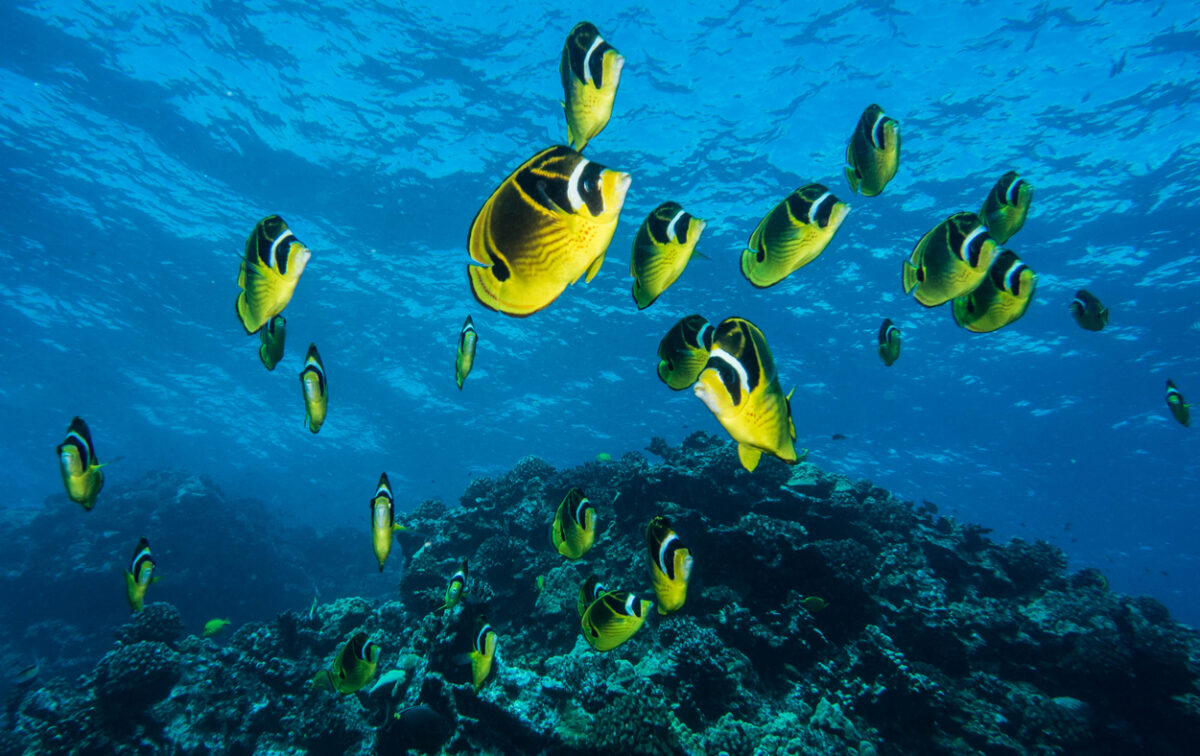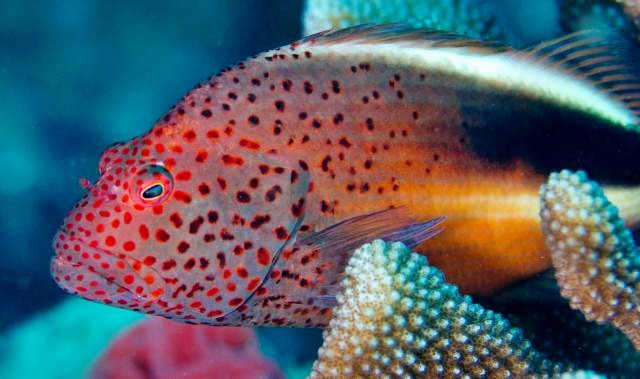 Shore Scuba Diving on Kauai With Seasport Divers
The absolute best south shore dive site on Kauai is at Koloa Landing.  Located at Hanaka'ape Bay, this is the perfect spot for shore dives because it is protected from heavy winds and rough surf.  We use a re-purposed, gently sloping boat ramp to ease into the ocean and the reef, which makes it much more inviting for beginners.  This type of access means you are swimming at the dive site immediately and don't have to worry about any rough surface swimming.
Seasport Divers will prepare your dive gear nearby in a comfortable carpeted spot with chairs to relax in along with cool refreshments and snacks. Koloa Landing, also known as Whalers Cove, has been voted one of the Best Shore Dives in the Pacific by Scuba Diving Magazine.  This dive site is known for it's plentiful marine life and stony corals. The horseshoe-shaped bay provides a massive area to explore in two distinct areas, making it ideal for a two tank adventure. Of course, a single tank excursion is offered as well.
Activity Details
Dive Information:
The maximum depth here is approximately 50 feet with an average bottom time of 45 minutes, depending upon air consumption. Dive times are 8:30 am, 1:30 pm. Mornings are typically calm on the south shore of Kauai with trade winds picking up in the early afternoon, so morning dives are amazing.
Marine Life:
The animals we encounter at Koloa Landing on a regular basis are: Hawaiian Green Sea Turtles, up to seven species of moray eels (including the rare dragon eel), leaf and devil scorpionfish, octopus, hermit crabs, a variety of invertebrates (cone snails, auger snails, helmet snails, shrimp, sea stars, urchins), and hundreds of tropical fish! We also have a pair of Hawaiian scarlet cleaner shrimp who will hop right into your mouth if you let them to clean your teeth! This is their job for the fish living on the reef! On rare occasion, we are lucky enough to encounter frog fish, dolphins, spotted eagle rays and even the elusive Reef or Galapagos shark. During the months of December through April, we are also fortunate to hear the sound of Humpback whales singing during dives.
Please Note
72 hour notice of cancellation is required for a refund.
There are no timeshare visits required to enjoy our discounts!
Call 1-866-897-1637 for additional discounts available for large groups!