Maui Haleakala Sunrise Tour
Duration: Full Morning
Location: Maui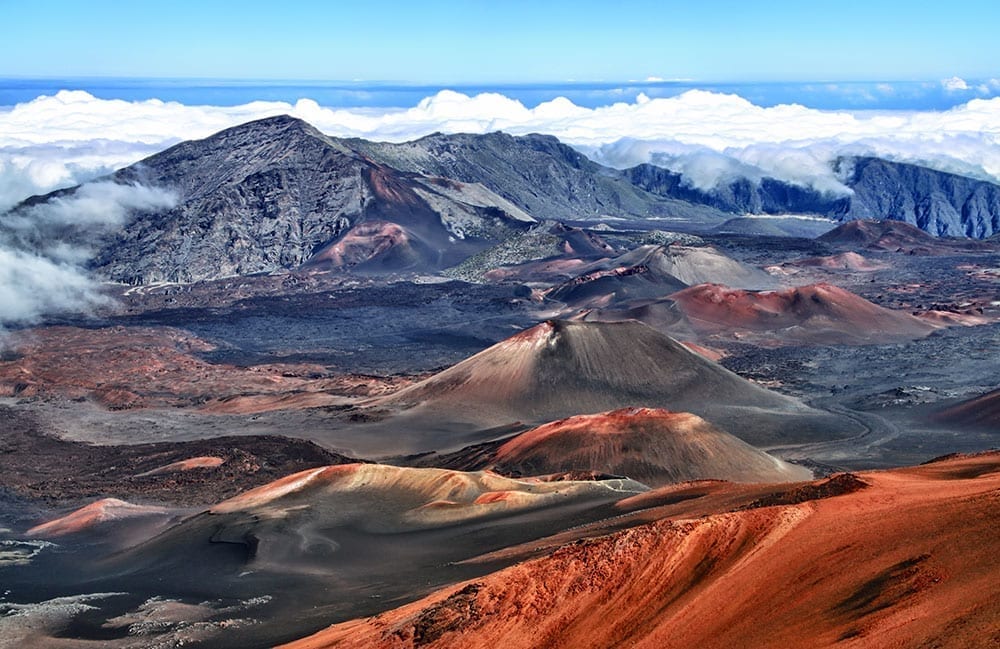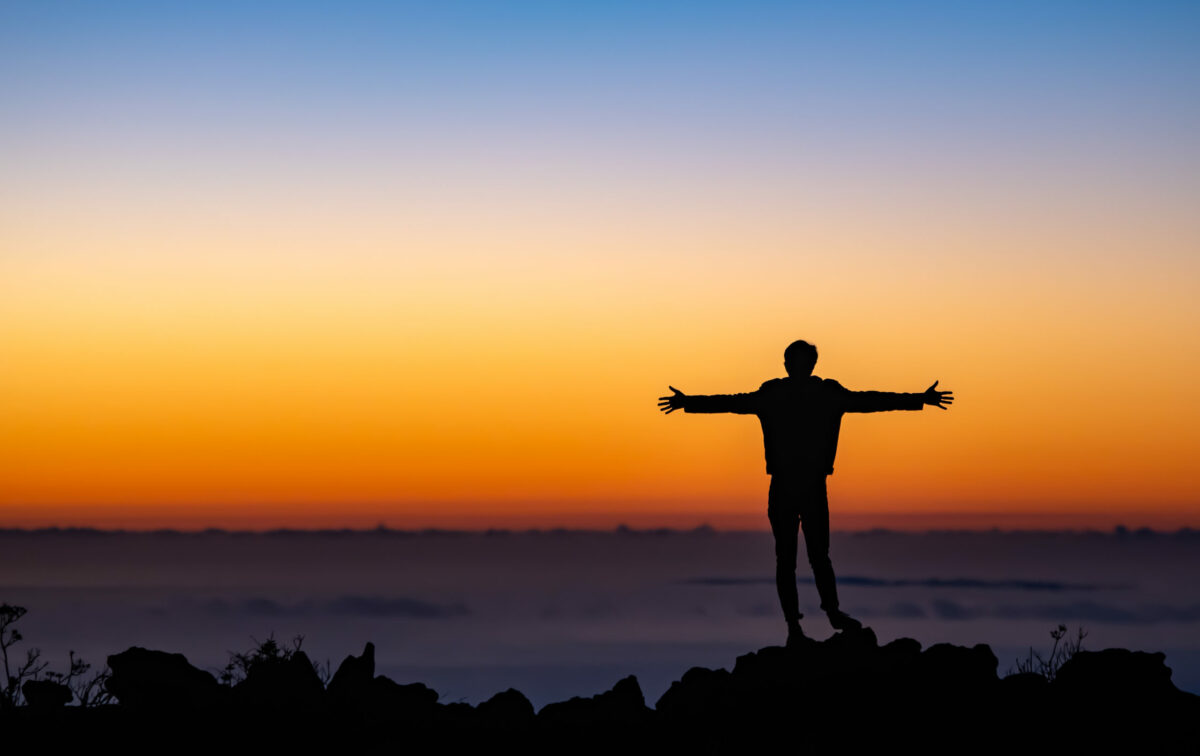 Incredible Maui Morning ~ Haleakala Sunrise Tour!
Viewing the Maui sunrise atop the summit area of Haleakala is among the most sought-after experiences in the islands. The other worldly landscape, altitude, unique flora, and pervasive influence of ancient Hawaiian culture combine to create an event simply beyond imagination. Translated from Hawaiian, Haleakala means "House of the Sun", and as the most experienced of Haleakala tour providers and operators of the finest vehicles for the trip, Polynesian Adventure Tours is ideally qualified to share the rising of the sun with you.
Your expert driver-guide will greet you at your hotel and welcome you aboard a state-of-art minibus that features wide side windows to allow views along the way to the summit area. Your driver guide's live tour narration is augmented with captivating video segments shown on high tech vehicle monitors. Once at the summit and above the clouds, take in the stunning views of the rising sun. Upon descending from the dormant Maui volcano tour, you will join newfound friends for a delicious local style breakfast at Kula Lodge with its upcountry hospitality and breathtaking views of the west Maui mountains before returning to your hotel.
Activity Details
Tour Highlights:
Hotel pickup in specially outfitted deluxe minibus with USB ports, video monitors, climate control, and the best windows for viewing the Haleakala landscape.
Dormant Volcano Haleakala was formed approximately 1 million years ago through the building up of layers of flowing lava. It has been a sacred location for Polynesian people who settled on the island 400-650 A.D.
Haleakala National Park is home to over 1,000 different species of plant life. During the 38-mile drive to the summit area you will view the magnificent silver sword plant, found nowhere else on earth, and will pass ancient sacred locations, and breathtaking views from the safety and comfort of your vehicle
Ranger Station of the Park is at 7,000ft where a convenient rest top is taken, and visitor information is available.
Viewing of Maui Sunrise as it rises above the clouds is the climax of the morning. The unforgettable show of light and color bursting into view is a spiritual experience for many. Majestic views from the 9,740ft elevation are unparalleled anywhere. They are so expansive that under especially clear sky conditions other islands may be seen several miles away.
Haleakala Visitor Center, constructed in 1936, is a small stone structure on the edge of a cliff. Information, souvenirs, and more. You'll want to spend some time with the welcoming staff that is pleased to share their insights.
Descend through the Clouds as you gently glide through the changes in topography, weather, and scenery accompanied by elevation changes.
Views of Kula come into focus when approaching the open country slopes of the agricultural land in this rustic region, home to early Portuguese and Chinese immigrant plantation workers.
Scenic Upcountry Maui where misty mountain views, rich volcanic soil, and verdant farmland blends with a combination of early settlements and affluent new estates. The sunrise in Maui is truly one of a kind.
Breakfast included at Kula Lodge, a local favorite, where you and your newly found friends will enjoy a delicious meal together.
Souvenir booklet containing facts, Hawaiian cultural information, and more.
Hotel return after your memorable morning on fabled Haleakala.
Tour Details:
Set your alarm to be ready for a 2:00/2:30 a.m. pickup from your hotel.
Tours operate Tuesday through Friday
Dress warmly! The temperature can be as low as around 20 degrees Fahrenheit, but the sight of the sun rising should warm you up.
Haleakala National Park admission fees included.
Comfortable 38-mile drive to the summit area of "The House of the Sun", Haleakala.
Breathtaking sunrise viewing at 9,740 ft elevation summit area as you view the dawn of a new day from the top of the world.
Haleakala Visitor Center, with its souvenirs, fact-filled publications, and helpful staff.
Top of the line Grech minibus tour vehicles with excellent amenities, superb visibility windows, and visual presentation on monitors (available in 6 languages) to augment professional live narration.
Remarkable views of Kula, Upcountry Maui, and environs during descent.
Delicious breakfast at beautiful Kula Lodge.
Please Note
72 hour notice of cancellation is required for a refund.
There are no timeshare visits required to enjoy our discounts!
Call 1-866-897-1637 for additional discounts available for large groups!