Hawaiian Style Surfing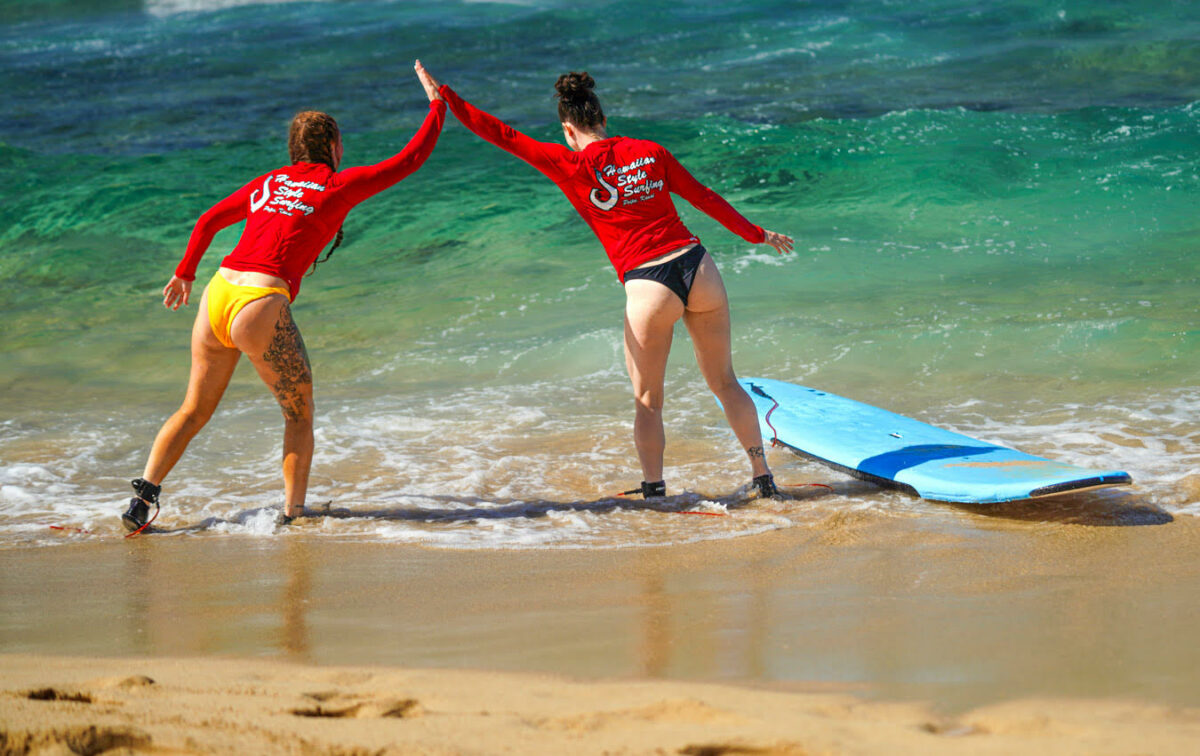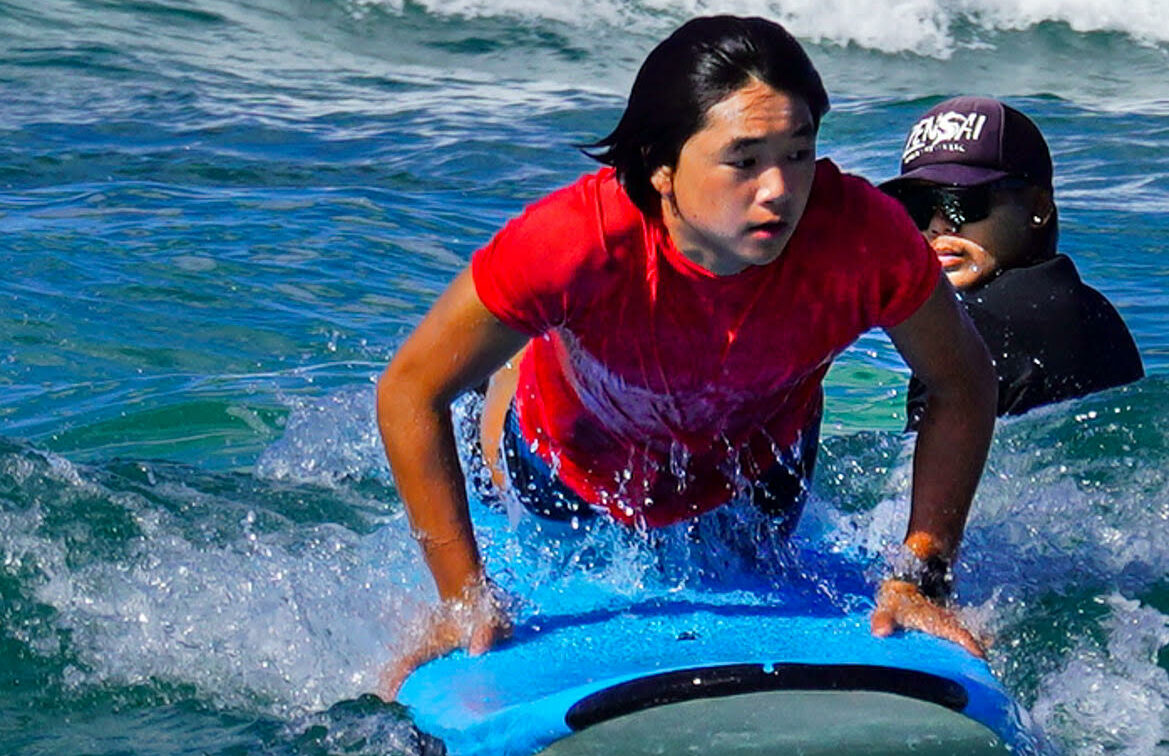 Hawaiian Style Surfing
Experience the rush of a lifetime with Kauai surf lessons taught by our local instructors in the heart of Poipu.  Surfing was once a sport reserved for Hawaiian Royalty; now it is a sport enjoyed by people from all around the world.  Surfing is one of the most exhilarating and natural experiences one can have! From first-timers to old-riders, we've got the lesson for you.  Join world-class surf instructors for a safe, fun and unique learning experience on Kauai!
All students are provided with a Rash Guard, Water Shoes and a Board for the lesson at NO ADDITIONAL CHARGE. Instructors will begin the lesson on the shore teaching the fundamentals of surfing and most importantly balance. Teaching a "Step and Stand" method rather than a "Jump and Stand" method many others do allows for a much higher percentage of students actually catching and riding waves during their very first lesson!
Activity Details
Group Lesson
Learn to surf with other beginners in beautiful Kauai! If you like meeting new people and trying something new, this lesson is great for you. We start on land before riding some waves.
Semi-Private Lesson
This lesson is more individualized then our group lesson, allowing you to receive more attention from your instructor so you have that extra leg up to start riding the waves!
Private Lesson
Looking for some one-on-one coaching? Our private lessons are a great way to learn to surf or hone your skills while receiving completely individualized instruction. Perfect for kids!
Please Note
72 hour notice of cancellation is required for a refund.
There are no timeshare visits required to enjoy our discounts!
Call 1-866-897-1637 for additional discounts available for large groups!