Whale Watching Adventure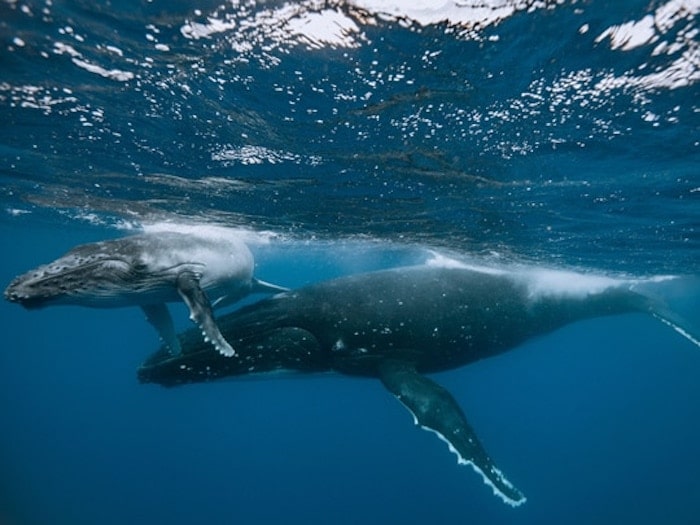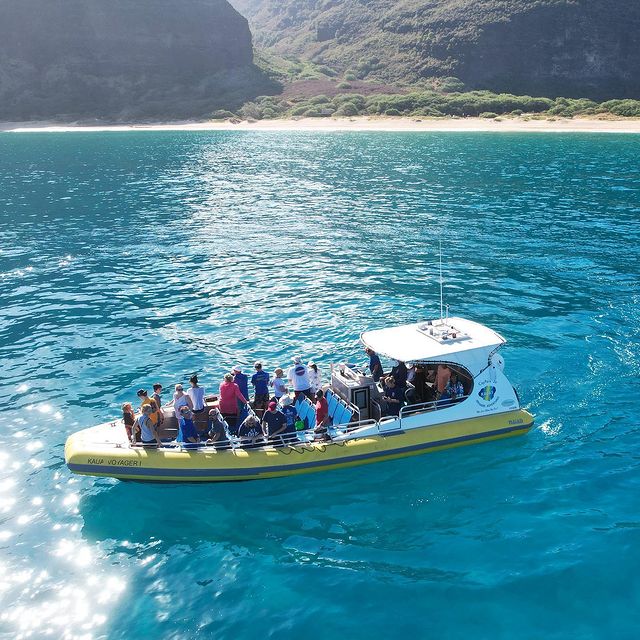 NEW!
Kauai Raft Whale Watching Adventure
Aboard 37′ luxury super raft this Kauai Whale Watching Adventure is available during winter months November through March. Enjoy an afternoon of admiring marvelous Humpback Whales during their nursing season. Enjoy wide open, panoramic views from the deck of Offshore Adventures Super Raft as the whales put on a show! The speed and maneuverability of Kauai Voyager I gets you to the whales quickly from Port Allen Harbor.  Experience the whale's song with a state-of-the-art hydrophone on board allowing you to listen in on the fascinating whale songs beneath the surface. This easy-going yet thrilling tour is great for all ages 5 years & up.
Activity Details
THE RAFT: 
37' NAIAD Kauai Voyager I is a rigged hull raft newly built and offers more space and comfort than any zodiac or other raft on Kaua'i. Our guests can enjoy individual seating and comfort comparable to a larger catamaran while also experiencing the maneuverability and speed. A fully equipped restroom on board also alleviates a common concern with this style of boat, while wrap-around safety rails enhance this versatile craft to make it safer for everyone.
WHAT ARE THE FEATURES OF A LUXURY SUPER RAFT?
A large, accommodating bathroom
Comfortable seats for all passengers, with back & arm rests
A well-designed ladder for getting out of the water
An option for shade if you want to be out of the sun
Safety equipment and life rafts, hand rails
Speed, stability and maneuverability
Space to easily move about the vessel
Comfortably accommodates up to 28 passengers
TOUR DETAILS:
2 Hours
Seasonal November Through March
Appropriate for ages 5 years and older
Not for woman that are pregnant
Not for people with recent knee neck or back surgeries or injuries
Please Note
72 hour notice of cancellation is required for a refund.
There are no timeshare visits required to enjoy our discounts!
Call 1-866-897-1637 for additional discounts available for large groups!