Deluxe Kauai Helicopter Tour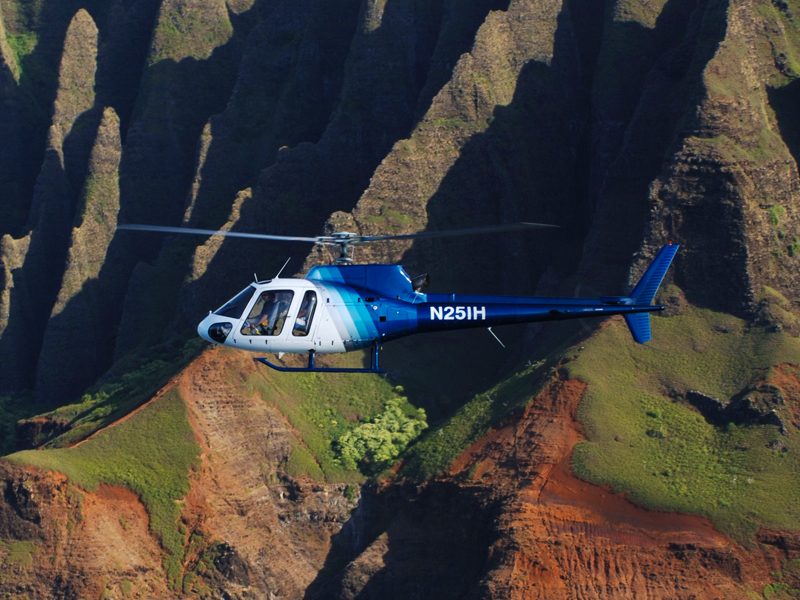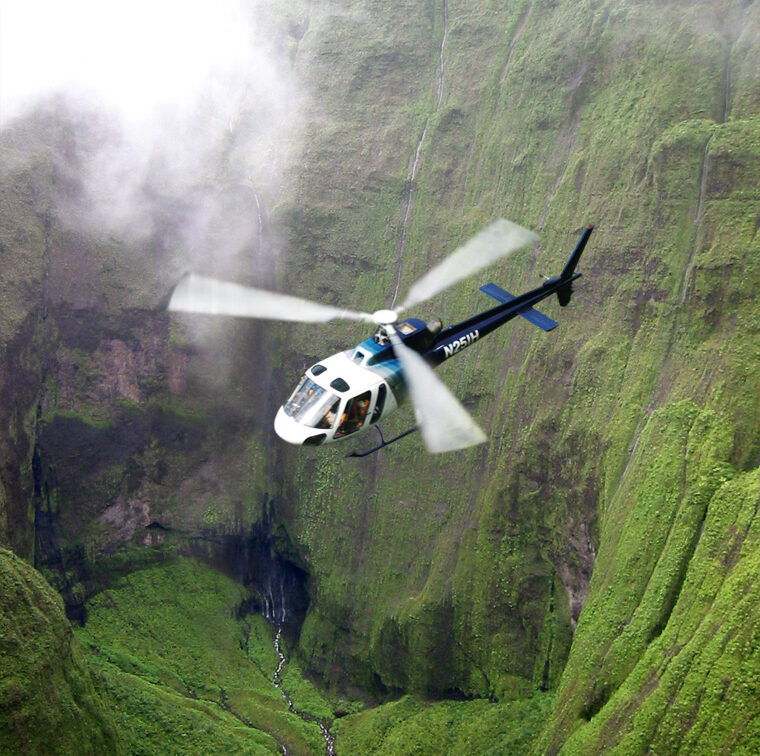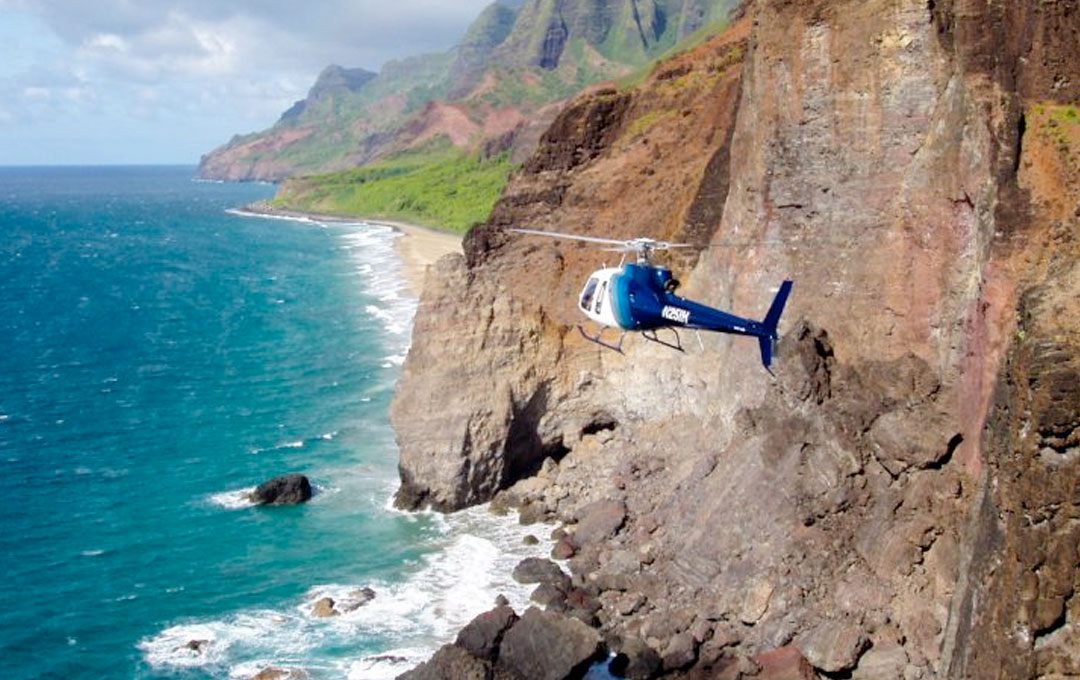 Deluxe Kauai Helicopter Tour
Over 80% of Kauai's diverse terrain is inaccessible. Making the helicopter the best way to see Kauai's spectacular waterfalls, canyons, mountains, valleys, rain forests and secluded beaches. We highly recommend this 55 minute Deluxe Kauai Helicopter Tour to be at the top of your list of to do's while you are here.
Flying above Kauai on an aerial tour is the most beautiful scenic adventure that you will ever witness. A fantastic rainbow of colors surrounds you as you view the famous Manawaiopuna Falls in the Hanapepe Valley (as seen in the movie Jurassic Park).
Enter the Olokele Canyon, the gateway to the world class Waimea Canyon, the "Grand Canyon of the Pacific", adorned in its multitudes of rich colors and deep valleys.
Explore, in detail, the spectacular panorama of the isolated Napali Coast, featuring majestic mountains, pristine cathedral cliffs, secluded beaches, and cascading waterfalls, while the pilot shares the legend of the "Lost Tribe" with you. Continuing past the ancient caves and terraces, your flight passes such sites as Hanalei Valley & the famous Lumahai Beach.
Then it's on to Mount Waialeale Crater (weather permitting as it is the wettest spot on earth). This mountain is the source of the most majestic waterfalls on Kauai, some cascading thousands of feet to the valley's floor below! Before you land at Lihue Airport, you will pass by Wailua Falls, better known as Fantasy Island Waterfalls.
Activity Details
Flight Times:
8:10am, 9:10am, 10:10am, 11:10am, 12:10pm, 1:10pm, 4:10pm depending on availability.
Check in time is 45 minutes prior.
Call for current flight availability this tour does sell out in advance.
Weight Limit Restrictions:
Any passenger 240 pounds and over will be required to purchase an additional seat at $195 at the time of reservation. Couples traveling together with combined weights over 420 pounds will be required to purchase one additional seat at time of reservation. Exact body weights must be given at the time of reservation. All passengers will be weighed upon check in. Customers exceeding weight limit restrictions above will not be able to fly & no refunds will be given.
Please Note
72 hour notice of cancellation is required for a refund.
There are no timeshare visits required to enjoy our discounts!
Call 1-866-897-1637 for additional discounts available for large groups!