Kauai Cooking Classes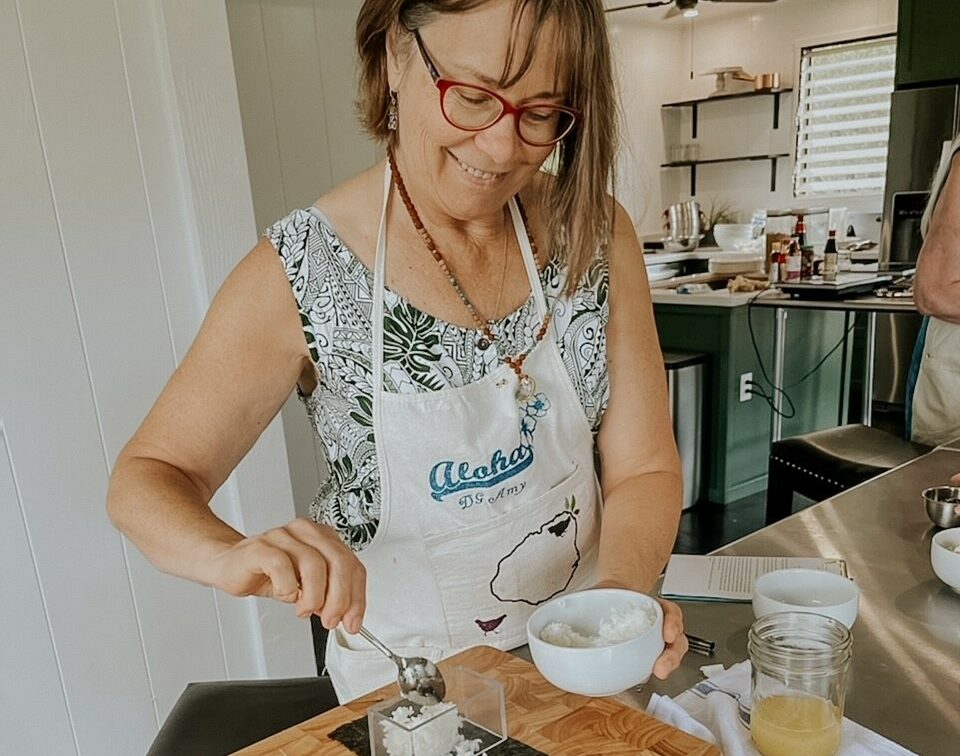 NEW!
Hawaii's Corner Store Cooking Class
Hawaii's Corner Store Cooking Class is a completely local experience connecting you to our community here on Kauai through food. Monkeypod Jam's 3-hour cooking class celebrates the foods locals enjoy for lunch, parties, and as comfort food. Learn how to create some of Kauai's favorite dishes and treats including Hurricane Popcorn, Somen Salad, Spam Musubi, Coconut Mochi, and Poke Bowls. Recipes will be shared, fun will be had and everyone will leave full. After this class, you will have all the tools needed to host your own Hawaii themed party!
These cooking classes are thoughtfully designed for both Kauai's locals and visitors. Celebrating Hawaii's agriculture, seasons and diverse cultures.  Capturing Kauai's produce at the height of its season or teaching a cooking class on the art of making a musubi. It all comes back to this… Preserving Hawaii which is the heart of Monkeypod Jam.
Book this Kauai cooking class for a memorable experience and celebration of community. The Provisions Cottage is home to an ever-evolving line-up of hands-on cooking classes & experiences. Each class is designed to celebrate the diversity of the Hawaiian Islands we call home.
Activity Details
Workshop Includes:
Hands on, professional instruction and all necessary ingredients. Refreshments and light pupus will be served.  Each student will create a jar of salsa, vinaigrette, and jam to take home.
Class Details:
Classes available Mondays & Tuesdays
June & July classes will be 10am to 1pm
August & September classes will be 4pm to 7pm
10 people maximum per class
Must be 16 years old
The Heart of Monkeypod Jam:
Whether it is a farmer with 20 acres of Sugarloaf Pineapples or a little girl picking her family's Guava tree, our growers are the reason we preserve and teach. Our services and products only carry meaning because of their dedication to the land and their crops.
At Monkepod Jam, we preserve not only the abundance of fruits and vegetables, but also the community and heritage of our island. Provisions by Monkeypod Workshops are offered to our local community and island visitors looking to experience the various methods used to preserve the bounty of Kauai's agriculture. Each workshop focuses on seasonal items, using a variety of methods of preservation.
Please Note
72 hour notice of cancellation is required for a refund.
There are no timeshare visits required to enjoy our discounts!
Call 1-866-897-1637 for additional discounts available for large groups!