Jack Harter 60-65 Minute Helicopter Tour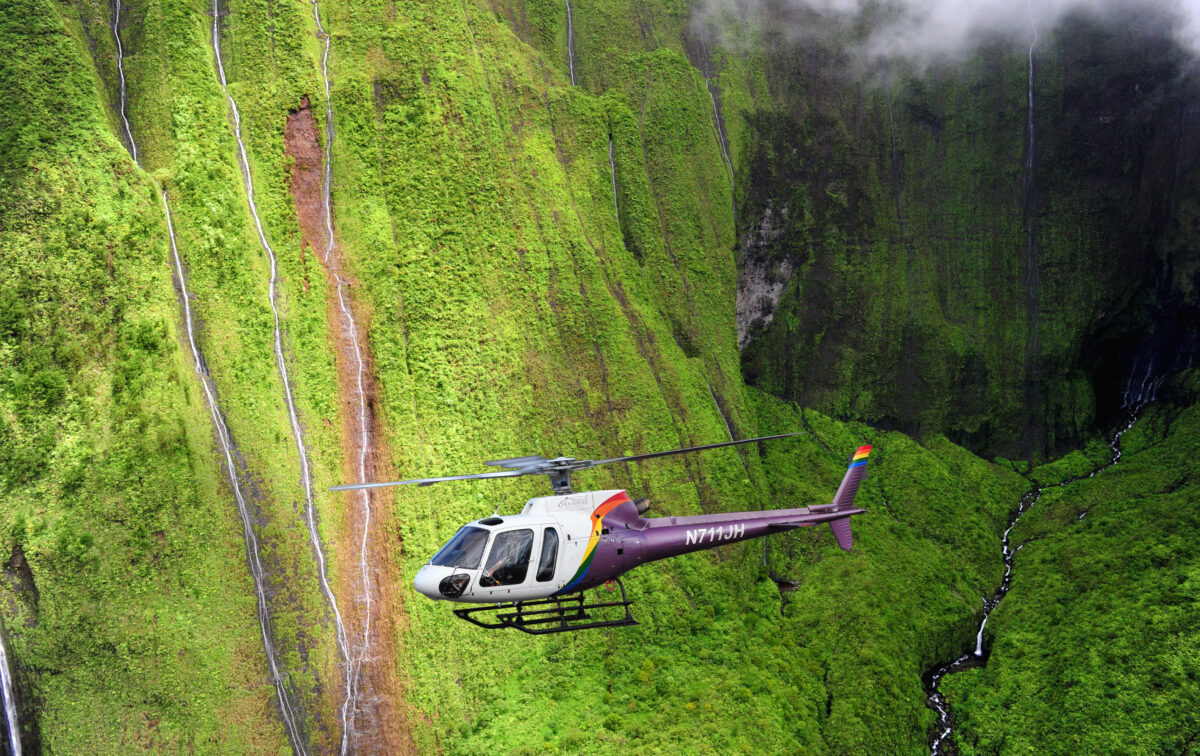 Explore Kauai's beautiful landscapes ranging from waterfalls, canyons, sea cliffs, beaches, and more!
Explore Kauai from the comfort of the Eurocopter 6-passenger AStar, designed for providing a smooth and safe ride with all the luxuries. The aircraft is equipped with top of the line Bose noise-canceling headphones and a plush interior. The spacious cabin has floor to ceiling windows for optimal viewing. With all these features and an air-conditioned cabin, you will feel like a celebrity while flying around beautiful Kauai.
Taking a Kauai helicopter tour is something you will remember for a lifetime. Also known as the "Garden Isle"  Kauai is home to an array of outstanding natural wonders. Mt. Wai'ale'ale one of the wettest spots on earth rises 5,148 feet above sea level. Averaging 460 inches of rainfall a year the erosion has carved out lush broad valleys & canyons full of impressive waterfalls. Waimea Canyon often called the "Grand Canyon of the Pacific" opens up 3,000 feet deep and the Napali Sea Cliffs stretch for 17 miles creating a rugged coastline full of secluded beaches, waterfalls and sea caves. This is an opportunity not to miss.
Activity Details
TOUR DETAILS
Wear dark-colored clothing to reduce reflective glare
Bring your camera & small personal bag if needed
Large bags and items will not be allowed in the helicopter
ABOUT JACK HARTER
Jack brought his first helicopter to Kauai back in 1962. His dream was to start his own helicopter business on the island offering tours, charters, and utility services. Jack Harter Helicopters has been in business on Kauai for the past 50+ years, maintaining its status as the original helicopter tour company on the island.
TOUR RESTRICTIONS
Weight and balance of the helicopter are crucial please give accurate body weights at the time of reservation.  The weight limit is 250 pounds per person and 400 pounds per couple. Please call with any questions or concerns.
Please Note
72 hour notice of cancellation is required for a refund.
There are no timeshare visits required to enjoy our discounts!
Call 1-866-897-1637 for additional discounts available for large groups!