90 Minute Kauai Helicopter Tour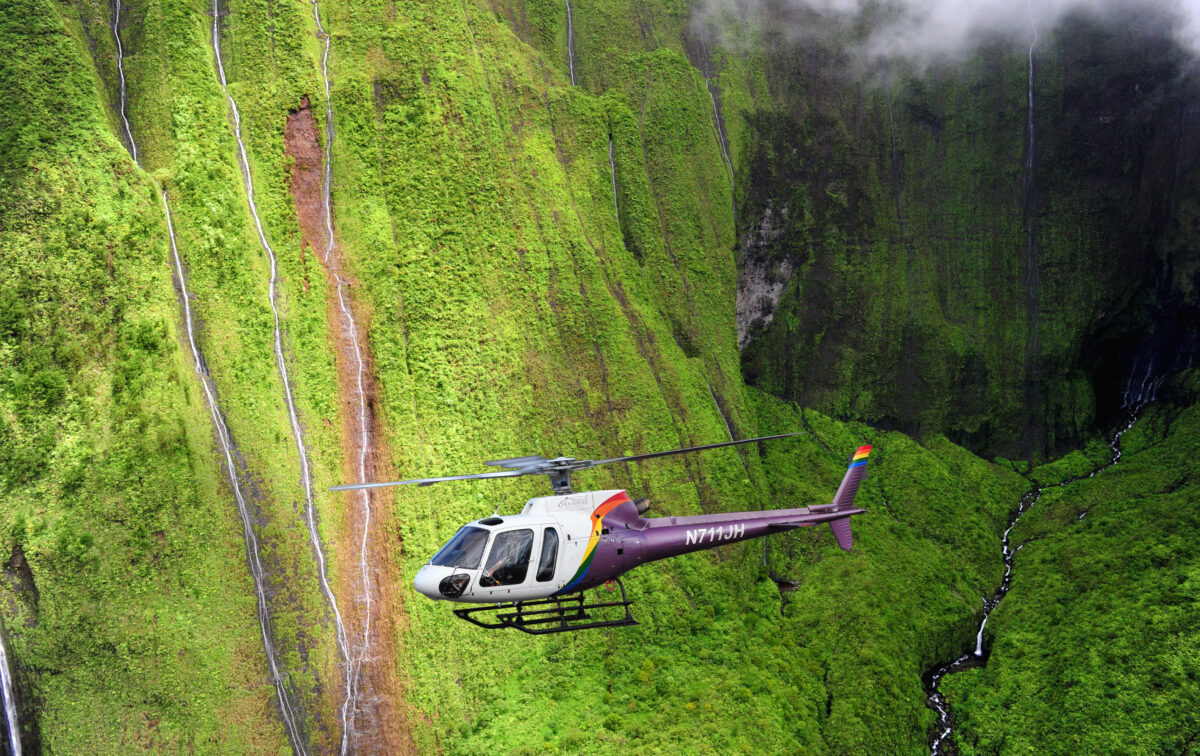 90 Minute Kauai Helicopter Tour
This is a photographer's dream! This flight is flown at slower speeds and explores deeper into Kauai's valleys and canyons.  This is the longest helicopter tour on Kauai &  is offered in the A-Stars only. This unique 90 minute Kauai helicopter tour enables the pilot to turn the helicopter more often, setting up fantastic photographic opportunities.
Equipped with two-way intercom systems, allowing the pilot to easily converse with their passengers. There are no prerecorded narratives during the flights. Passengers are encouraged to pick up the microphone and talk with their pilot during the flight. This interaction gives the pilots some insight into their passengers' interests and allows the narration to be tailored to each group.
Activity Details
TOUR INFORMATION:
Wear dark-colored clothing to reduce reflective glare
Bring your camera & small personal bag if needed
Large bags and items will not be allowed in the helicopter
ABOUT JACK HARTER:
Jack brought his first helicopter to Kauai back in 1962. His dream was to start his own helicopter business on the island offering tours, charters, and utility services. Jack Harter Helicopters has been in business on Kauai for the past 50+ years, maintaining its status as the original helicopter tour company on the island.
TOUR RESTRICTIONS:
Weight and balance of the helicopter are crucial please give accurate body weights at the time of reservation.  The weight limit is 250 pounds per person and 400 pounds per couple. Please call with any questions or concerns.
Please Note
72 hour notice of cancellation is required for a refund.
There are no timeshare visits required to enjoy our discounts!
Call 1-866-897-1637 for additional discounts available for large groups!