Kauai Zodiac Whale Watching & Dolphin Tour
SEASONAL: November – March 
Humpback whales, Kohola in Hawaiian, make their journey to our Hawaiian waters during the months of November through May. The warm waters of Hawaii offer the perfect environment for the Kohola to breed, calve & nurse their young away from larger predators and where food is plentiful. During this time, witness these gentle giants breaching and hear their song from a distance.
Kauai zodiac whale watching tours are a must-do in Hawaii! They always leave families with a lifetime of memories and children are always left with a whale of a story for all to hear when they return home.  Whale season here in Hawaii is considered rather a homecoming since most of these whales were born here in Hawaii making them kama'aina or native born.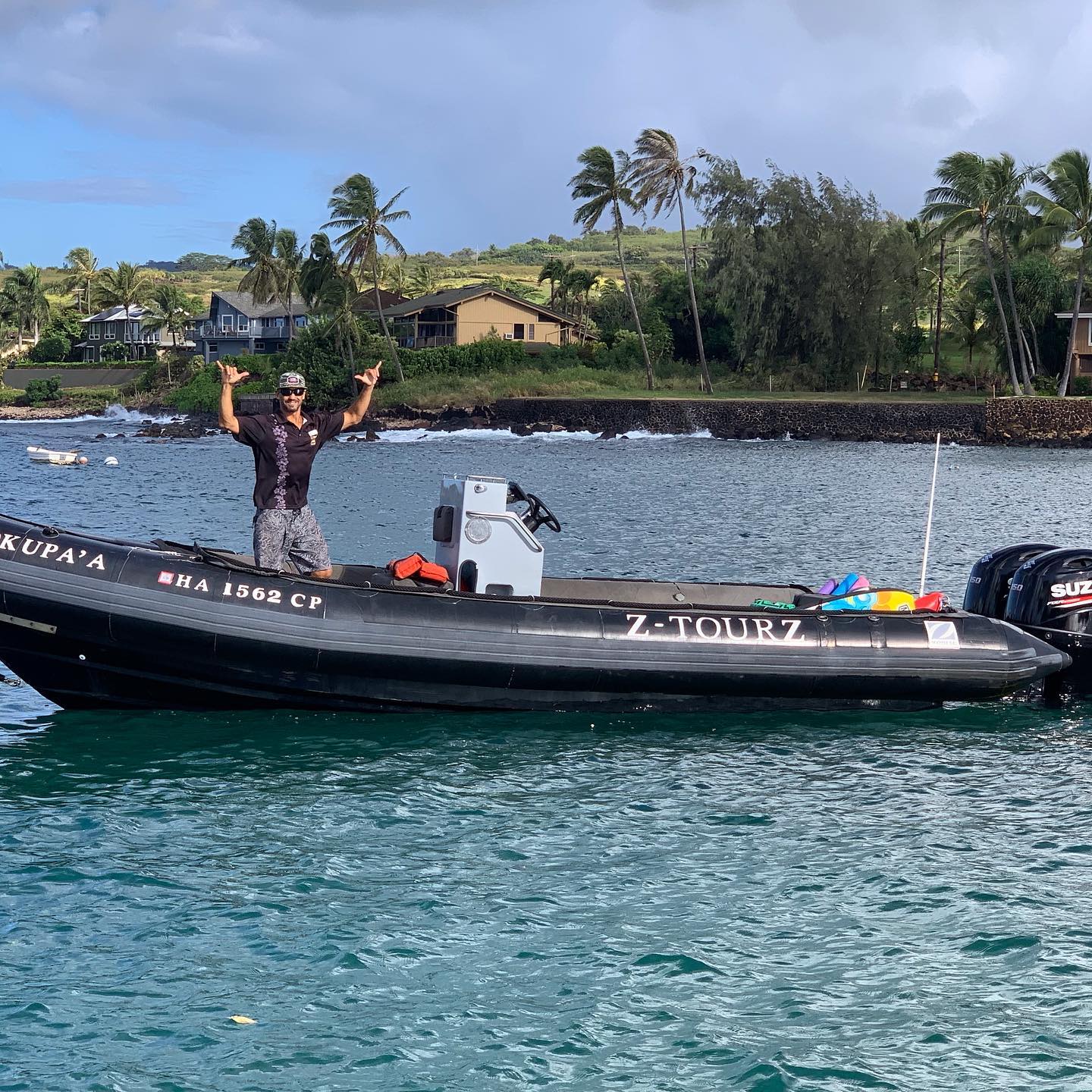 Come join us for a great adventure full of excitement and history as we watch for these magnificent creatures to breach, tail slap and spout! Humpback whales are so playful here in their winter wonderland!
Toll Free Reservations by Phone:
1-866-897-1637
Office Hours: 7:30 a.m. - 4:30 p.m. :: The Current Kauai Time is: 3:04 PM
PLEASE NOTE: 72 hour notice of cancellation is required for a refund.
There are no timeshare visits required to enjoy our discounts!
Call 1-866-897-1637 for additional discounts available for large groups!