Kauai Snuba Tour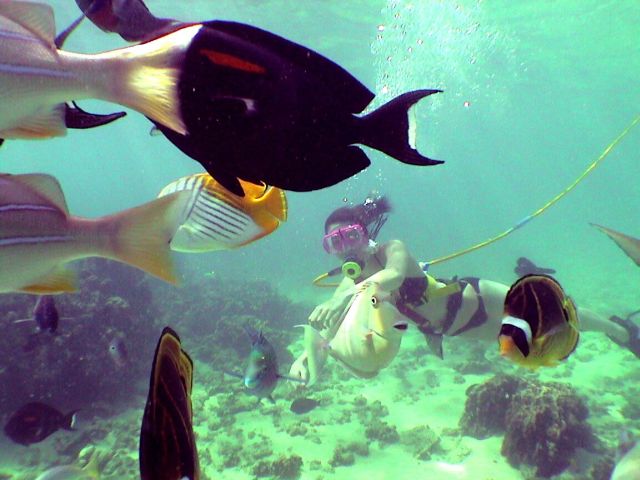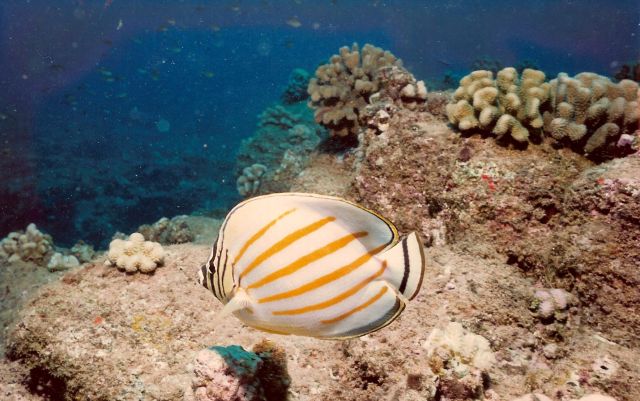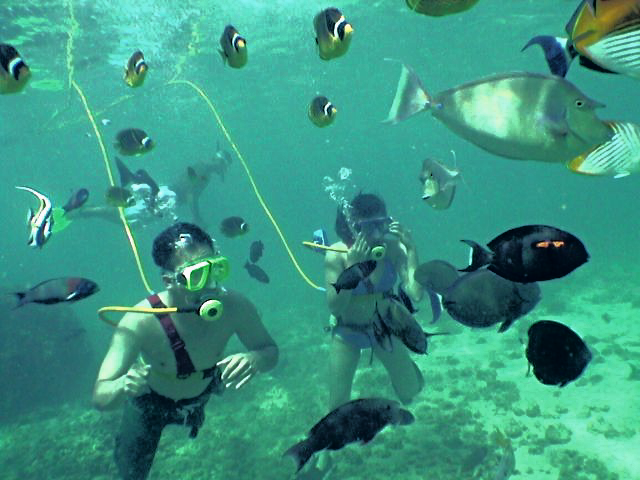 Snuba® is safe and easy and does not require certification.
Even if you have never snorkeled Snuba diving is available to you. Snuba is easily accessible to couples, families, children eight years and older, and seniors. It is a great way for a certified diver to introduce non-certified partners to the underwater breathing experience. Snuba divers breathe underwater by means of a 20-foot air line, which is connected to a standard scuba tank. The tank is mounted on a raft on the surface that follows your every movement. The airline allows you to tour underwater near the bottom, at mid-water or on the surface depending on your level of comfort. There is no heavy diving gear.
Every Snuba tour is guided by a diving professional. Your guide will familiarize you with the Snuba equipment you will be using and briefly describe what you can expect in the water. You will start in shallow water and take whatever time necessary to get comfortable breathing underwater. Once comfortable, you are then taken on a guided underwater tour. During the dive you are never more than 20 feet from the security of the raft floating on the surface. You will get the feeling that you are swimming in an aquarium surrounded by tropical fish. The Hawaiian reefs we Snuba dive in have abundant marine life, many of which are found only in the Hawaiian Islands. Dive into the underwater world and learn more about Hawaiian Marine Life.
We begin and end our dive from the sandy shores of Lawai beach. An outer reef protect our bay where many colorful fish and diverse marine life make their home. Your tour guide will point out sea life, which camouflages themselves in the rocks and corals and often go unnoticed. You will get a close-up view of the variety of fish when you feed them the food provided during your dive. Shower and bathroom facilities are available on location.
Activity Details
Tour Information:
Personalized instruction & limited group sizes of 4-8 people
Guided underwater tour: your guide using scuba gear remains with you during the entire dive
All you need to bring is your swimsuit and towel; we supply the rest including mask, booties, and fins
Wetsuits are also available for those who get cold easily
Take your snuba diving experience home with you: Underwater video is available for purchase
Briefing and dive will be an hour and a half. Underwater time averages 30-45 minutes depending on how fast you breathe
Tour Times:
Monday through Friday only
Tour times 9:00 a.m. 10:30 a.m. 12:00 noon
Check in is 15 minutes prior
Please Note
72 hour notice of cancellation is required for a refund.
There are no timeshare visits required to enjoy our discounts!
Call 1-866-897-1637 for additional discounts available for large groups!