Kalapaki Kai Sunset Cruise
Duration: 1.5 Hours
Location: Kalapaki Bay Lihue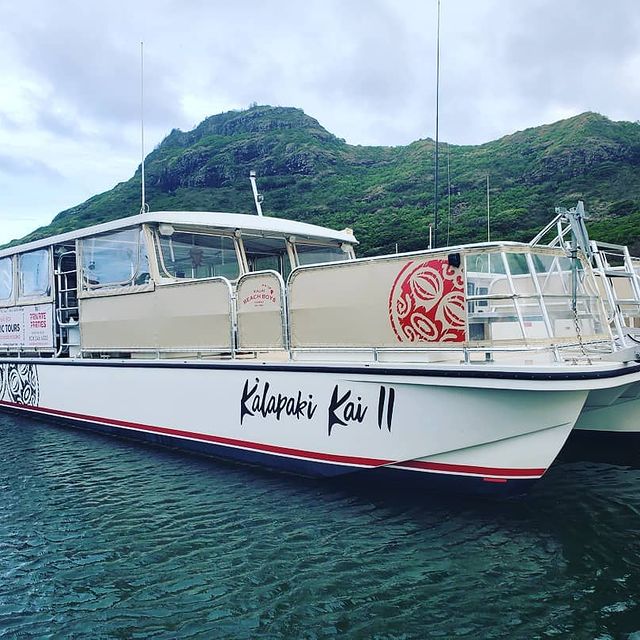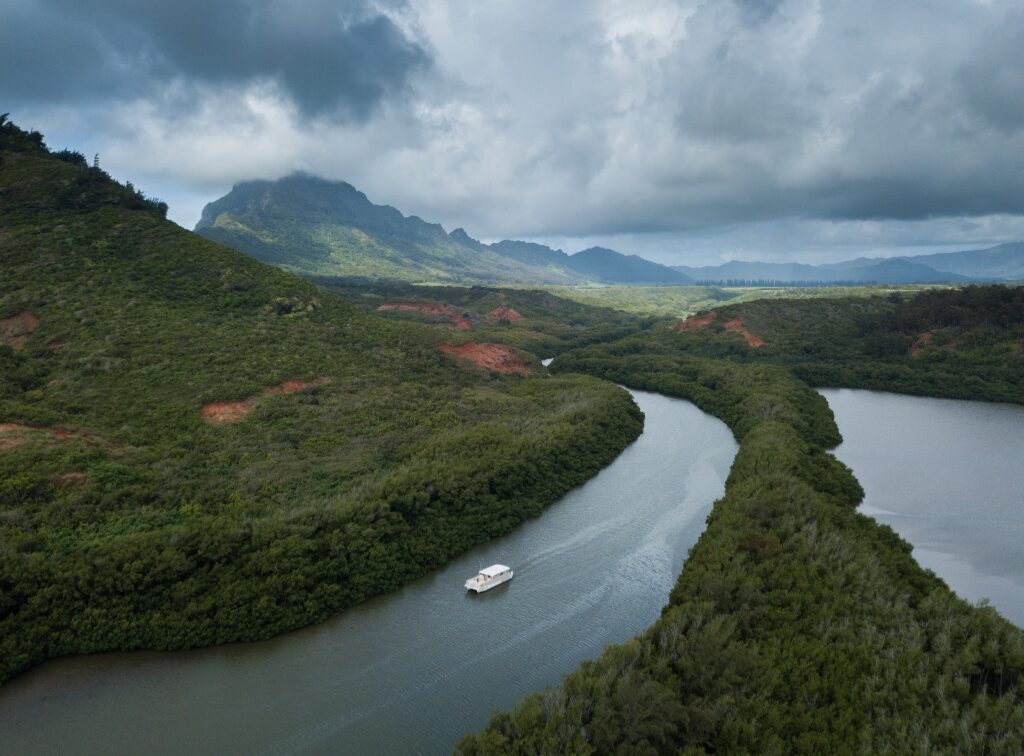 NEW!
Kauai Sunset Cocktail Cruise at Kalapaki Bay
This Kauai sunset cruise is a perfect way to end your glorious day in paradise! Join legendary Kauai Beach Boys aboard a new 50 foot catamaran.  Drift away into the fading Hawaiian sun while sipping on tropical cocktails and enjoying spectacular Kalapaki sunset around Nawiliwili bay and up the Huleia river.
Join us for a relaxing and cheerful evening on a pleasant cruise of this historically significant area. Tour along areas packed with breathtaking Kauai scenery including Menehune fish ponds, Haupu Mauntain range, Kalapaki Beach and Ninini Point. Enjoy listening to music and historical narration of this culturally symbolic area along with our friendly crew. Choose from a variety of options to include beer and wine as well as our signature Wiki Wiki Tiki cocktail. Relax, mingle, make new friends and have a good time. Taking a Kauai sunset cruise is a must! This tour offers a unique ocean & river combo unlike any other.
Activity Details
Tour Details:
Includes: Fruit Juices, Soda, Bottled Water, Wine, Domestic and Premium Local Beers & Wiki Wiki Tikis
Check in Time: 4:45 pm (15 minutes prior to departure)
Check in Place: Kauai Beach Boys/Da Life Outdoor Gear
Duration and Times:
Tuesday & Friday only
70 to 90 Minutes water time
Please Note
72 hour notice of cancellation is required for a refund.
There are no timeshare visits required to enjoy our discounts!
Call 1-866-897-1637 for additional discounts available for large groups!