Private Waimea Canyon Adventure Custom Tour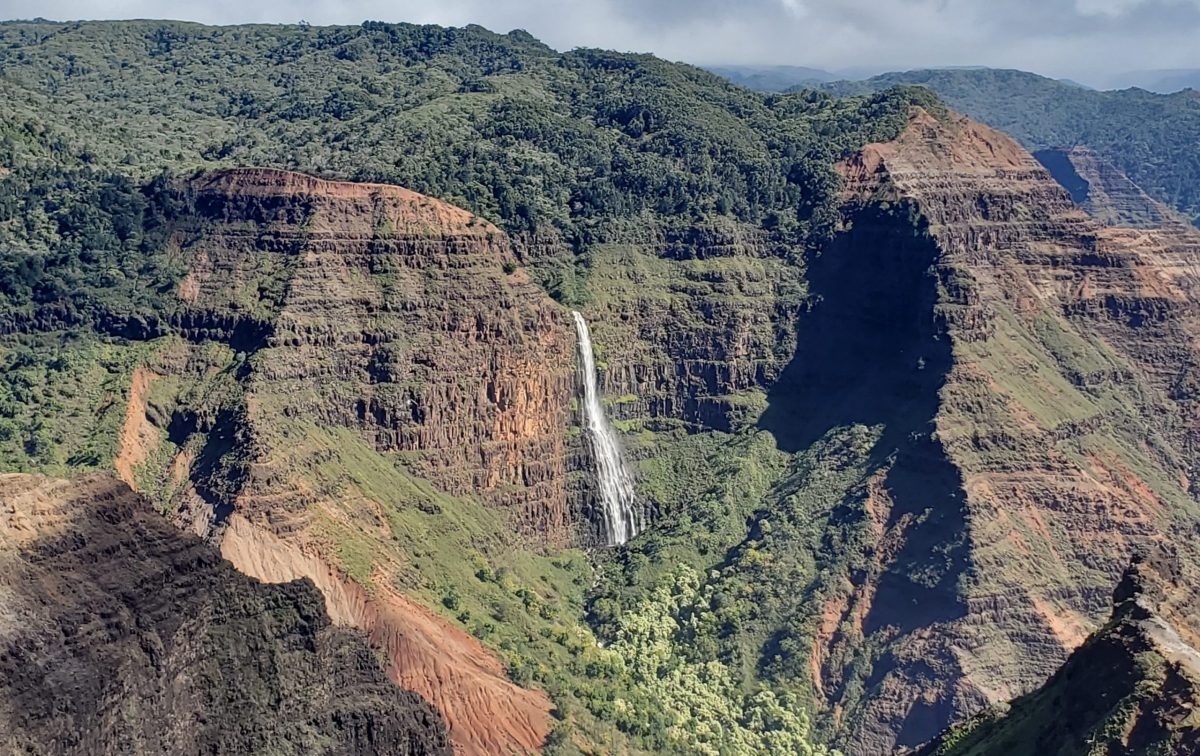 SALE!
Climb The Kauai Mountains by 4x4 On This Private Guided Waimea Canyon Tour!
Where most other tours end, this private Waimea Canyon adventure will just be beginning! Taking you off the pavement and onto seldom traveled dirt roads. Explore remote places by 4×4 within the Kōkeʻe State Park.  Including the Pu'u ka Pele Forest Reserve of Waimea Canyon State Park.
At times narrow and heavily rutted, the route will lead along tapered ridges. Driving above deeply chiseled valleys painted with rock and vegetation. Witness the impressive array of green and red hues provided by nature's palate, accentuated by the abundant sunshine characteristic of this area (an excellent option for when it's raining everywhere else on the island).
Your drive begins through rolling hills and the vast, arid farmlands that make up the majority of Kauai's West Side. Along the way you will pass through the historically significant towns of Hanapēpē and Waimea and gain a fresh perspective on the diverse cultural history of the island. From Waimea, the climb begins from near sea level to over 3,000 feet. Driving along winding, but well maintained Waimea Canyon Drive. Early on, you'll catch your first glimpses of Waimea Canyon, duly dubbed "The Grand Canyon of the Pacific" by Mark Twain. Along the way stops at several fantastic overlooks are made where you can get out and take pictures from epic vantage points. Your adventure continues on 4×4 roads leading to remote corners of the park(s).
TOUR PRICING IS FOR 1-4 PEOPLE FOR A PRIVATE TOUR, JUST YOUR GROUP AND THE GUIDE.
EACH ADDITIONAL PERSON AFTER 4 WILL INCUR AN ADDITIONAL COST
Activity Details
Tour Highlights:
Off-road guided adventure to remote parts of Waimea Canyon State Park
Scenic photo opportunities of Waimea Canyon and the Nāpali Coast
Driving tour of historic Waimea and Hanapēpē town
Tour Details:
The temperature here can be 10-20 degrees colder than at sea level, especially with a wind chill, so you should wear layered clothing and comfortable, closed-toe walking shoes
Prepare for a bumpy ride

Duration:

 6-7 hours
Please Note
72 hour notice of cancellation is required for a refund.
There are no timeshare visits required to enjoy our discounts!
Call 1-866-897-1637 for additional discounts available for large groups!