Molokai Deluxe Helicopter Tour
Duration: 55-65 Minutes
Location: Maui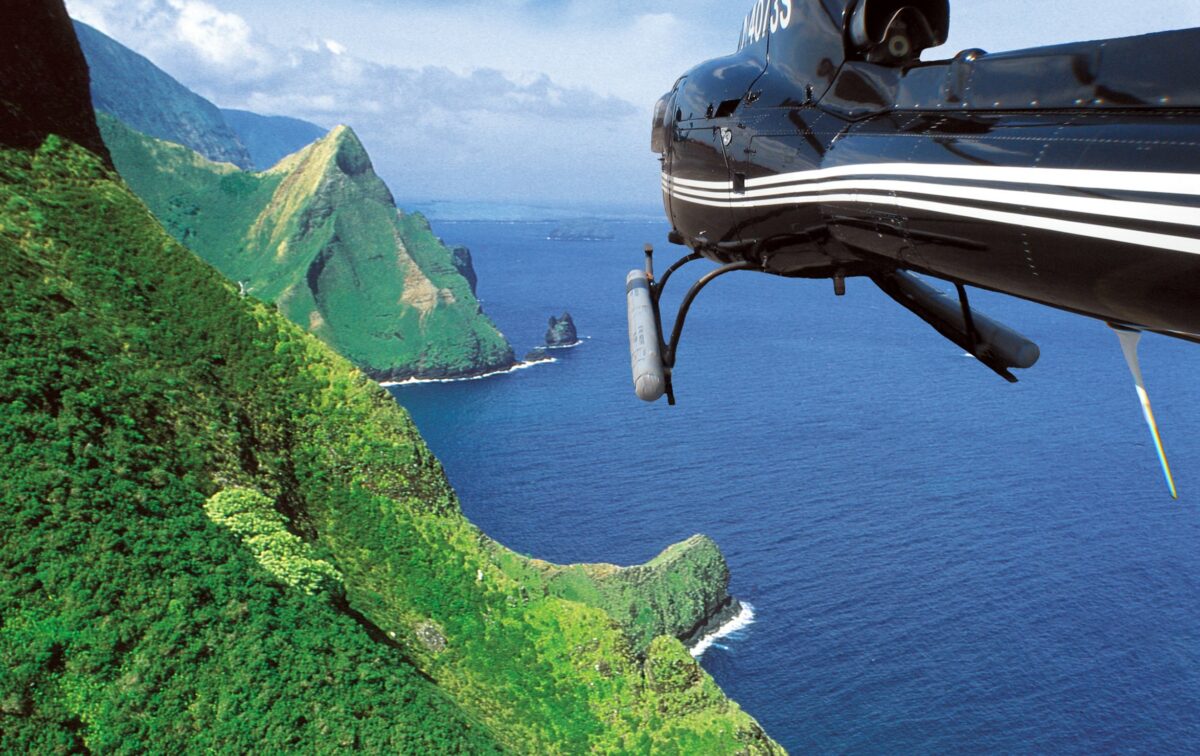 NEW!
Molokai & Maui Deluxe Helicopter Tour. A Truly Unique Experience!
Leaving from Maui ~ Sunshine's Molokai Helicopter Tour offers highlights of West Maui, then flies across the Pailolo channel to discover Hawaii's tallest waterfalls along Moloka'i's remote and isolated north shore. Capture the world's steepest sea cliffs – a few of which are over 3,000 ft. tall. See Kalaupapa, site of the settlement where patients with Hansen's disease were ministered to by Father Damien, before returning through the heart of the West Maui Mountains. A truly unique experience!
Activity Details
Seating Options
Open Seating:
Up to six-passengers, seat assignment determined by weight and balance.
First Class Seating:
Passengers enjoy "First Class" seating next to pilot, with extra arm and leg room. Maximum combined weight for two passengers on FX STAR First Class is 400 lbs., and Whisper STAR First Class is 490 lbs.
WEIGHT & SIZE RESTRICTIONS
Weight & Size Guidelines:
Helicopter weight and balance changes with every flight because of passenger weight, pilot weight and length of flight (fuel weight). It is important that we have accurate body weight from every passenger. FAA regulations require all passengers and their carry-on items to be weighed at time of check-in. If a standard airline seat belt is too small or you weigh over 240 pounds you will be required to purchase a comfort seat on our FX STAR. If you are between 240-290 lbs., we recommend open seating on the Whisper STAR. Over 290 lbs. you will be required to purchase a comfort seat in our Whisper STAR.
Please Note
72 hour notice of cancellation is required for a refund.
There are no timeshare visits required to enjoy our discounts!
Call 1-866-897-1637 for additional discounts available for large groups!