discount price
Save: $9.00
Take A Lihue Kauai Food Tour!
When you come along for the Lihue Farm Tour you will learn the agricultural connection to food on the island. Kicking off at the Farm bureau Farmer's Market on Saturday mornings, you will have a chance to meet farmers and farm table vendors first hand in the market setting. Additionally, you will get a chance to tour the Go Farm Hawaii project that is behind Kauai Community College and learn about the future of farming and food growth on the island.
After the market you'll continue your culinary romp through the town of Lihue and get to taste farm to table restaurant cuisine, meet local chefs, and visit Kauai's best brewery… and more. This food tour is centered around the farm to table scene of Kauai and on getting behind the scenes in Lihue.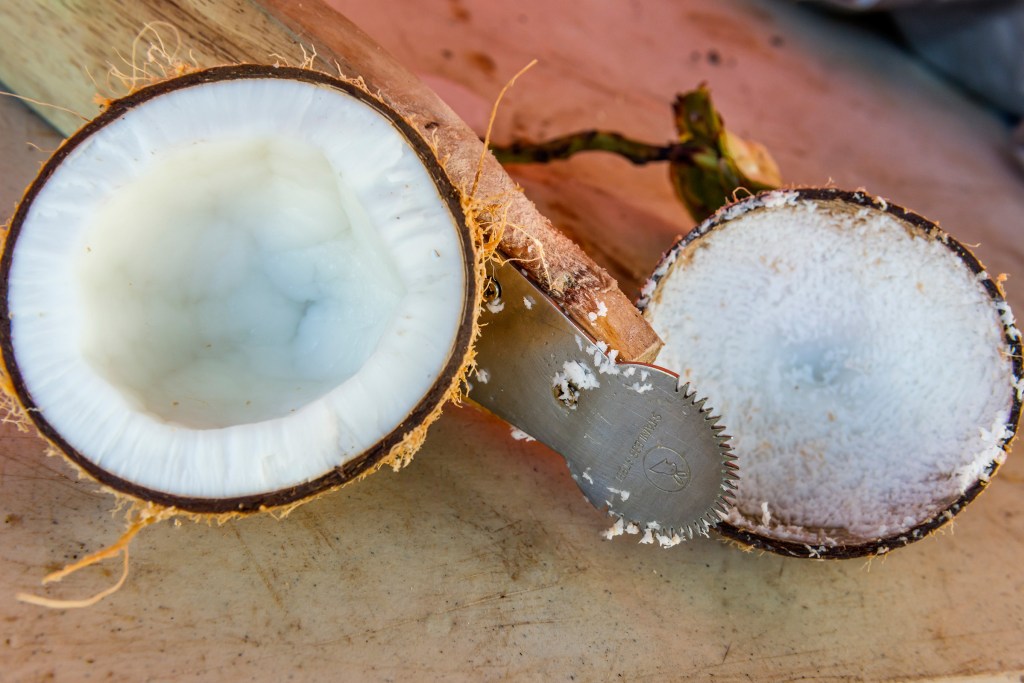 Meet local chefs, farmers and food creators and hear their story
Learn about the ingredients and taste what is fresh on island now
On Kauai food sustainability practices are supported from farm to table. Tasting Kauai tours are designed to connect our people to the practices of food preparation and the wonders of our taste buds in hopes of promoting a more sustainable food production here on Kauai. Join us in our social mission, take a tour, and spread the word!
Tasting Kauai's foodie staff loves to check out new restaurants and stay up to date on new chef innovations & creations  here on island. From farm fresh markets, food trucks & brick & mortars Kauai's food scene is ever changing. Tasting Kauai will do the test tasting bringing you the best of the best on this epic food tour!
Tour Notes to Consider:
Lihue Farm Tour Saturdays only

Tastings and stops vary with seasons and availability

Transportation is not provided

Most dietary requests can be accommodated with advance notice

Tours run rain or shine

Saturdays / Advance reservations required
All Tours:
A great way to learn about local purveyors and chefs

A fun way to sample a variety of local foods

Introduce you to some of Kauai's best chefs, farmers and restaurant owners

The best way to start a trip for an introduction to local cuisine

Include a variety of stops with different foods to taste and enjoy
_________________________________________________________________________
Introducing Farm 2 Keiki

Cooking, Gardening 
and
 Nutrition with Children.
This book makes it easy to teach keiki gardening, nutrition and cooking with fresh, Hawai'i grown foods.
Learn to Teach Children: Healthy Cooking, To Eat Farm to Table, How to Grow a Garden & Hawaii's Cultures/Plants
​INCLUDES:  19 Plant Profiles – 25 Lesson Plans – 37 Nutritious Recipes
​Recommended age group: 3 – 9 years old
While originally written for Hawaii's early childhood education teachers, the information can be adapted for any age group or educational setting (school and home)!
Toll Free Reservations by Phone:
1-866-897-1637
Office Hours: 7:30 a.m. - 4:30 p.m. :: The Current Kauai Time is: 7:09 AM
PLEASE NOTE: 72 hour notice of cancellation is required for a refund.
There are no timeshare visits required to enjoy our discounts!
Call 1-866-897-1637 for additional discounts available for large groups!