Kauai Waimea Canyon & Koke'e Adventure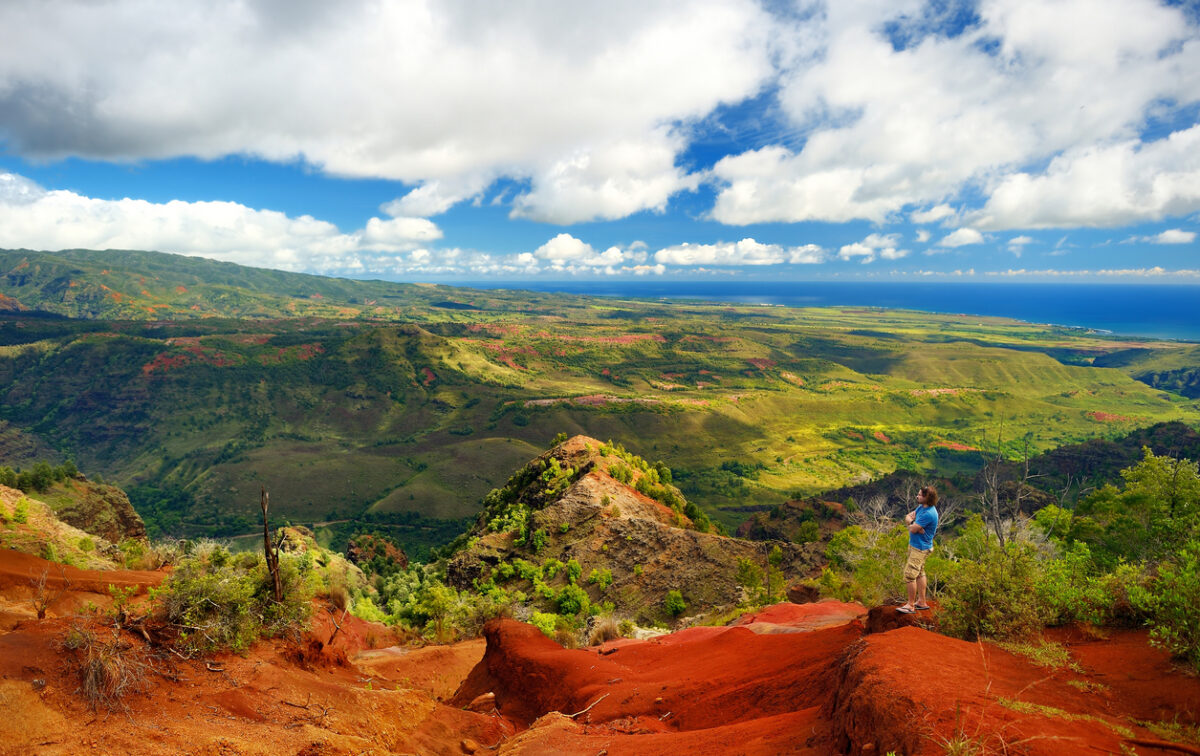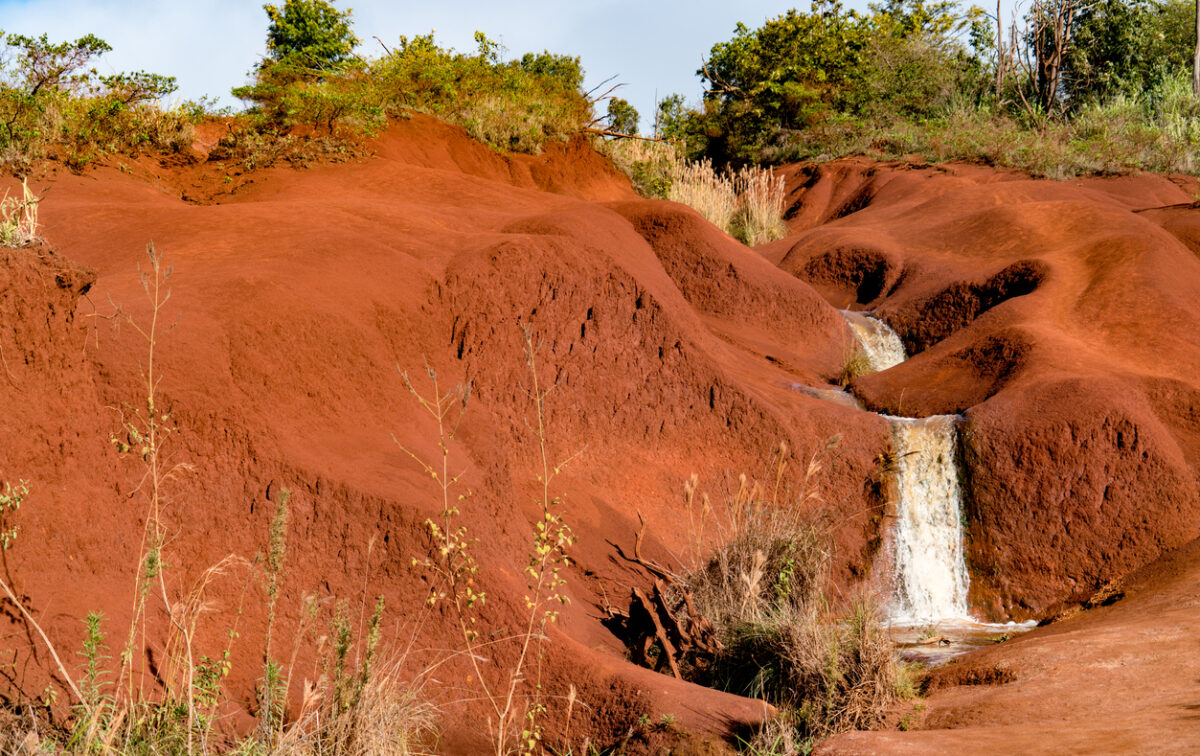 NEW!
Kauai's Newest Waimea Canyon & Koke'e Tour! 
Journey through the heart of Kauai's countryside where you'll ascend a vast mountain via a meandering road engulfed by trees and endless fields to reveal what Mark Twain aptly described as the "Grand Canyon of the Pacific." It's hard to believe that the immense cliffs and deep gorges of the Waimea Canyon could exist on an island – you'll be mesmerized by its scenic beauty long after your vacation.
Watch the ocean waves propel jets of water through lava  rock at the Spouting Horn Blowhole. In quaint Hanapepe town amid sugar cane fields, view Hanapepe Valley from the lookout. Visit Kauai Coffee Plantation and walk through the estate viewing five different coffee varieties and see the entire coffee process from initial blossoming and harvesting to the final roasting. Venture down a nature trail in Koke'e State Park for an easy hike surrounded by native Hawaiian flora and fauna. The first portion of the hike is a gradual uphill stroll for about 30 yards, then levels; hugging the contours of the hill. Listen for the lyrical chirping of the rare red 'apapane or i'iwi bird species who sip nectar from the blossoms on the native trees.
Activity Details
ITINERARY:
Spouting Horn
Hanapepe Valley Lookout
Hanapepe Swinging Bridge
 Mariko's
 Lunch at Waimea Plantation Cottages
 Waimea Canyon (stop at key lookout points to be viewed from the coach)
 Koke'e State Park (short, easy trail hike)
 Puu Hinahina Lookout (dramatic views of Waimea Valley)
 Kekaha Beach
 Russian Fort / King Kaumuali'i Statue
 Kauai Coffee Plantation
TOUR INFORMATION:
Round-trip hotel transportation is included from convenient Kauai locations.  If your hotel or the place you are staying is not listed, we will pick you up at the closest location.
Tour departs the first pickup location at 7:30 AM and returns at approximately 5:30 PM.
This tour operates Monday, Wednesday & Friday only.
Lunch is included from Waimea Plantation Cottages at Chicken in a Barrel BBQ.
Please Note
72 hour notice of cancellation is required for a refund.
There are no timeshare visits required to enjoy our discounts!
Call 1-866-897-1637 for additional discounts available for large groups!