East Side Surfing School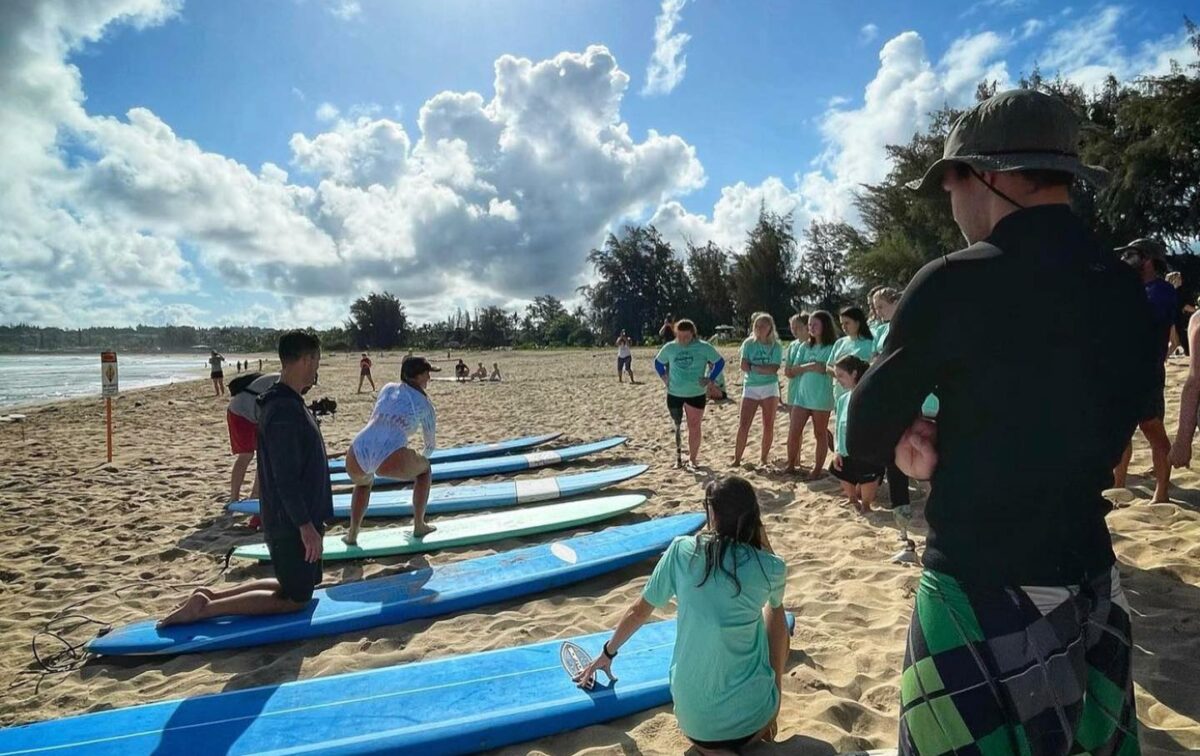 NEW!
Kauai Surf Lessons with East Side Surfing School
Offering Kauai surf lessons for beginner, intermediate & advanced surfing.  Join a group lesson or book a private lesson with 1 on 1 instruction.  ALL ages & ALL abilities welcome at East Side Surfing School. With experience in teaching keiki (children), elders, behavioral health and special needs they invite everyone to join for a true Hawaiian surfing experience & GET IN THE WATER with East Side Surfing School!
Activity Details
Tour Times:
10:00am, 12:00pm & 3:00pm
Tour Details:
Lessons are 90 minutes
East side surf location mainly Wailua Beach
Balance due at the beach must be paid with cash or venmo
Please Note
72 hour notice of cancellation is required for a refund.
There are no timeshare visits required to enjoy our discounts!
Call 1-866-897-1637 for additional discounts available for large groups!