discount price
Save: $7.00
Kauai Surf Lessons with East Side Surfing School
Offering Kauai surf lessons for beginner, intermediate & advanced surfing.  Join a group lesson or book a private lesson with 1 on 1 instruction.  ALL ages & ALL abilities welcome at East Side Surfing School. With experience in teaching keiki (children), elders, behavioral health and special needs they invite everyone to join for a true Hawaiian surfing experience & GET IN THE WATER with East Side Surfing School!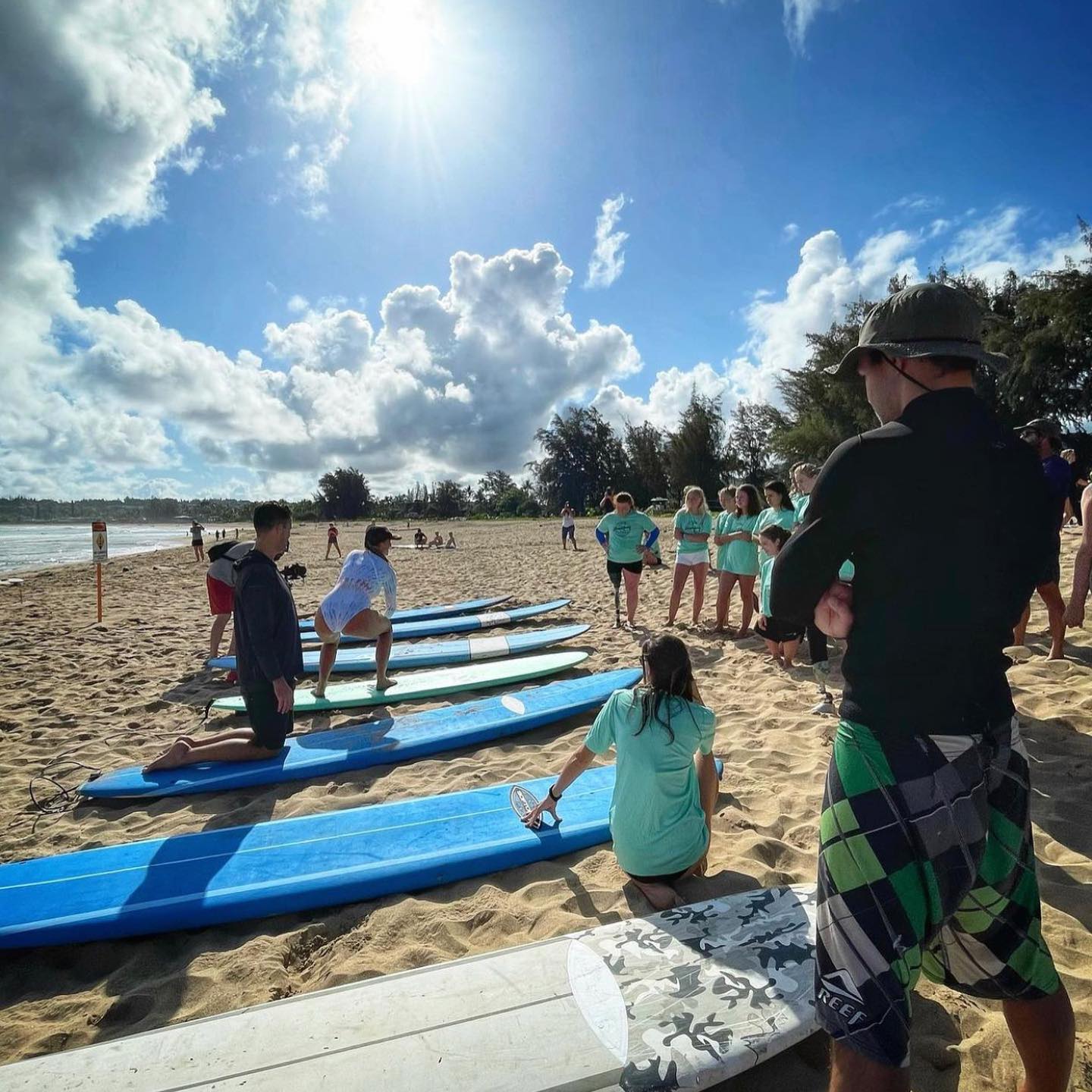 Tour Times:
10:00am
12:00pm
3:00pm
Tour Details:
Lessons are 90 minutes
East side surf location mainly Wailua Beach
Balance due at the beach must be paid with cash or venmo
Toll Free Reservations by Phone:
1-866-897-1637
Office Hours: 7:30 a.m. - 4:30 p.m. :: The Current Kauai Time is: 8:13 AM
PLEASE NOTE: 72 hour notice of cancellation is required for a refund.
There are no timeshare visits required to enjoy our discounts!
Call 1-866-897-1637 for additional discounts available for large groups!