Over-the-Top Kauaʻi Adventure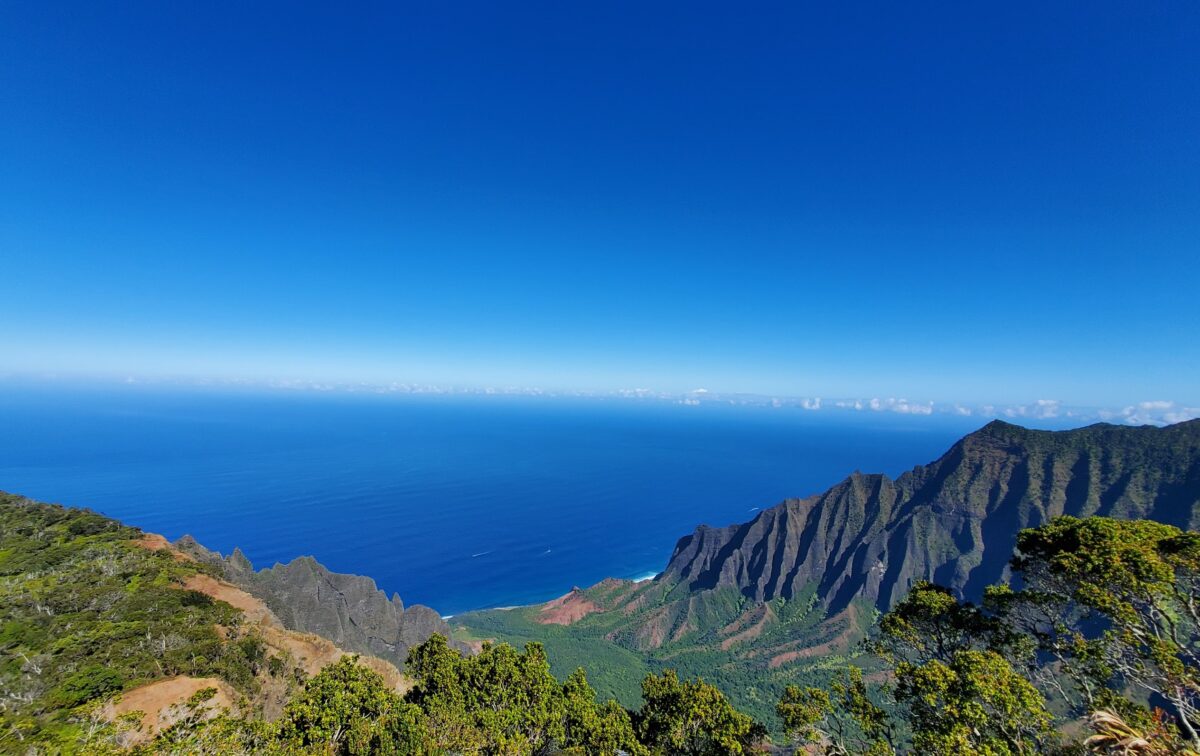 The Ultimate Kauaʻi Adventure
Looking to test your strength and endurance? Or simply the maximum amount of time to explore Kauaʻi at your own pace? This is the hiking tour for you!
This tour will make the most of your time by meeting on the North or East Side of the island to do a driving tour with one or more shorter hikes along the way. You will have an opportunity to discuss your specific interests and ability level directly with your guide before the tour.
OR
Meet in Hanapēpē on the western (or leeward) side of the island, with the Waimea Canyon and Kōkeʻe State Park(s) as our backyard. Options for hikes and sites to see in those two parks is limitless – they include areas of diverse vegetation, fauna, and terrain. From ridge top hikes high above the Nāpali Coast to stunning views of Waimea Canyon. Much can be seen in this area, it is well worth having the extra time to see as much as possible!
Hikes can vary in difficulty from easy to strenuous, with trails ranging from wide and well-maintained to some moderate off-trail hikes. And the best thing is the tour is tailored to your specific and individual needs, so your guide selects trails and locations perfect just for you! When you hike with a guide, your experience is much safer, deeper, and more satisfying. The expertise of our local professional hiking guides can point out and explain things you would not have seen or known about on your own, and we can show you places that wouldn't have been on your radar and get you to areas of tremendous beauty.
Being surrounded by nature is our goal, and we aim to make your day hike one of the highlights of your trip on Kauaʻi. We utilize our tools such as specialized hiking equipment, 4×4 vehicles when needed, and first aid training/equipment to make sure you have the safest time possible. Leave the planning and driving to us. Let the enjoyment of being in nature with a trusted guide be our service to you!
Please Note
72 hour notice of cancellation is required for a refund.
There are no timeshare visits required to enjoy our discounts!
Call 1-866-897-1637 for additional discounts available for large groups!