Tropical Biplane Tours
Duration: 70 minutes
Location: Lihue Airport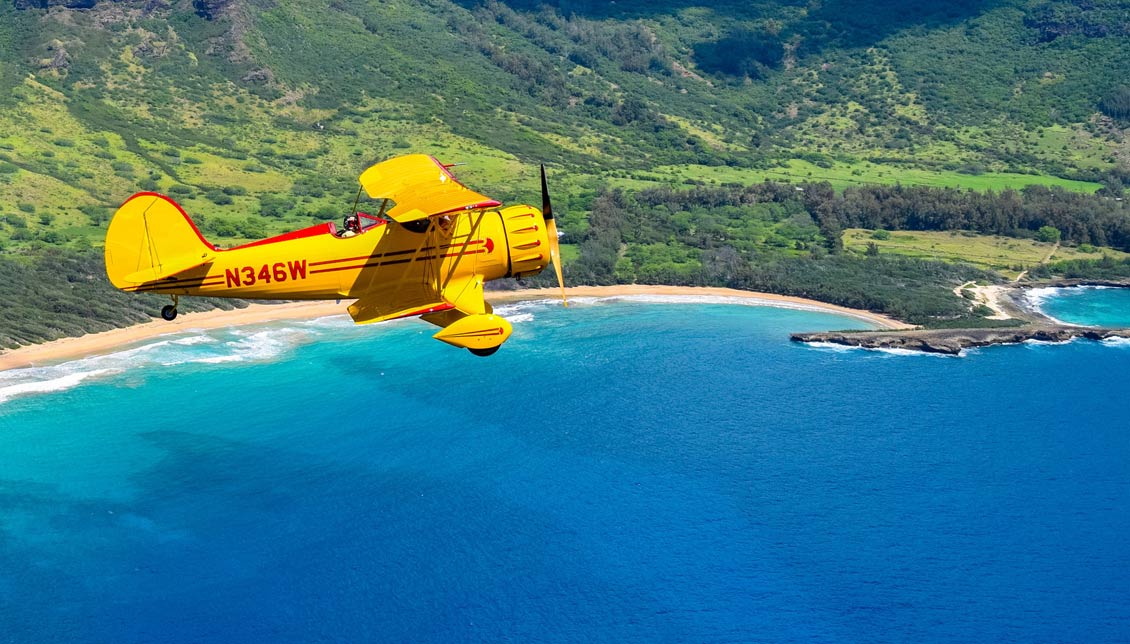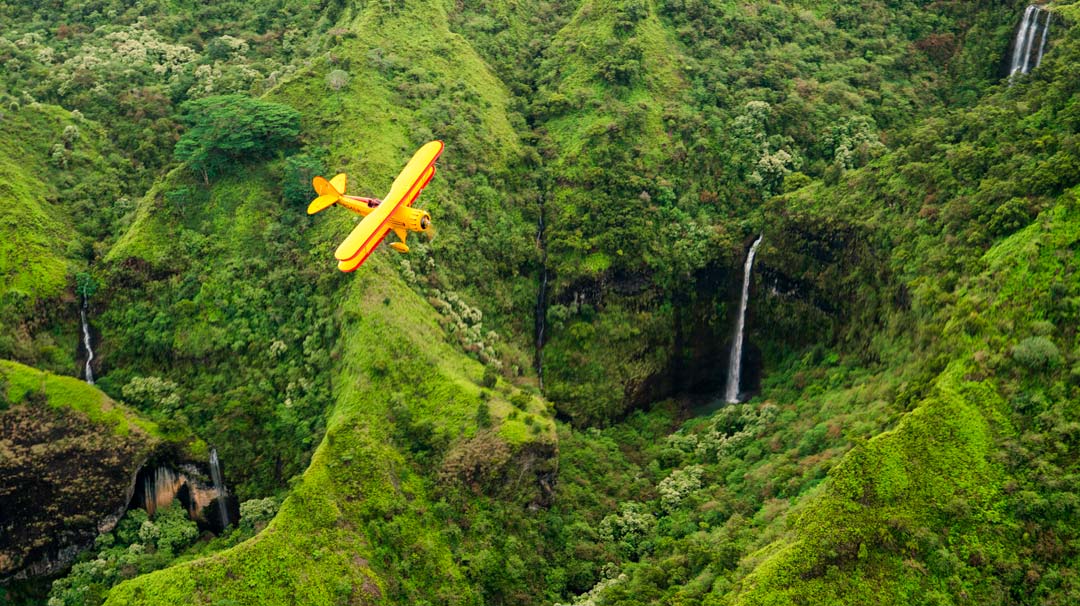 Step Back in Time and Experience the Adventure of Open-Cockpit Flying
Step back in time and experience the adventure of open-cockpit flying. Where every flight is considered a personal charter, in which the pilots fly where you want to fly.
An open cockpit ride in a three-seat biplane would be an adventure anywhere. On Kauai, it's a scenic extravaganza. This WACO Biplane is built to emulate the Bi-wing aircraft of the 1930's and 40's, with several hand crafted and state-of-the-art modifications, providing added safety and comfort. The result is a safe, modern, and exquisitely beautiful aircraft, made specifically for the pleasure of the pilot and passengers.
Passengers will be supplied with nostalgic cloth helmets, goggles and headsets when they board the red, white and blue biplane, which holds two passengers and a pilot. This seating arrangement is unique only to Waco biplanes.
Prices on this activity are PER COUPLE
Please Note
72 hour notice of cancellation is required for a refund.
There are no timeshare visits required to enjoy our discounts!
Call 1-866-897-1637 for additional discounts available for large groups!