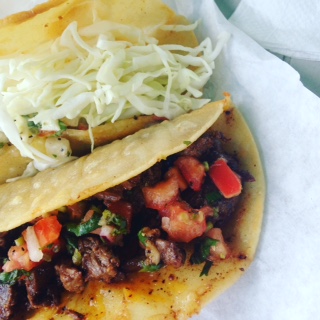 Here at Kauai Vacation Tours we love to support small local businesses here on Kauai, like ourselves. We also enjoy eating fresh seasonal foods grown locally. Below you will find a list of our favorite Kauai Restaurants doing much of the same we think you should check out.
Kalaheo Cafe Serves fresh baked pastries, like their knuckles & sticky buns that are local favorites & can sell out on any given day. Along with fresh Kauai coffee breakfast and lunch service is 7 days a week 6:30am to 2:30pm with an incredible spread from eggs benedict to turkey burgers. Dinner service is Tuesday through Saturday nights starting at 5pm with fresh fish entrees, soups, salads & coconut shrimp to die for. If you are heading to the Waimea Canyon be sure to stop here along the way. Also a must for our south shore guests, come up out of busy Poipu to a great local spot!
Breakfast favorites: Eggs Benedict, Kahili Scramble & House Made Cinnamon Bread French Toast. Dinner favorites: Kale Caesar Salad with Seared Ahi, Fresh Fish Specials, Coconut Shrimp & 28 Day Dry Aged Beef Burger.
Kauai Juice Company If you would like to know what fruits are in season be sure to visit one of the 3 Kauai Juice locations! These thirst & health quenching juices & kombuchas are fresh, seasonal, cold pressed, organic, locally sourced and served in glass bottles. I love to support this company for several reasons their product is amazing, they're environmentally conscious & support our community.
Pat's Taqueria Located at Black Pot Beach Park looking out at world renown Hanalei Bay is by far the best tacos you will find with this view. He offers fresh fish tacos with an amazing pineapple slaw made to order. The carne asada is the next best thing on the menu, so ono! Pat's taco truck is parked at the Hanalei Pier everyday except Sunday from 12-3.
Pono Market Is a small lunch counter located in Kapaa that is serving local favorites like lau lau & pork adobo done better then I've had anywhere else. The line of locals waiting for their turn will back that up. This is a must as you explore the local cuisine here on Kauai.
Japanese Grandma's Cafe Located in Hanapepe town serves a variety of Japanese cuisine from noodle bowls to sushi rolls. Using fresh local ingredients and fresh fish from Japan these dishes are fantastic! I love the set lunches that offer several different dishes all for one great price. Stop in daily from 11-2:30 for lunch and 5-9 for dinner. Don't miss the tempura!
Midnight Bear Breads Has a store front located in Hanapepe and booths at several of the farmers markets around the island serving the best artisan breads on Kauai. The Rosemary & Hawaiian Sea Salt baguette is prefect for picnics on the beach, I like to get the 9 Grain Wheat to slice for sandwiches. You will also find decadent sweet treats & pizza!
Koloa Fish Market Is where you should go to get your Poke! The freshest cut ahi makes up most of their lunch selection from Wasabi Poke to Korean Poke served over rice or by itself as well as Seared Ahi by the pound with wasabi cream sauce on the side. Many other local plate lunch favorites run as specials daily. Fast delicious lunch options Monday through Friday from 10-6 in old Koloa Town.
Street Burger Offers handcrafted, locally-sourced burgers, hand-cut fries, and has the East side's largest selection of local and craft beers on tap. Open for lunch & dinner we recommend trying the Lamb Burger, Ni'ihau lamb, eggplant caponata, feta, arugula & their rosemary, thyme, parsley, sage & sea salt fries. delicious!
Verde Located in Lihue is serving excellent smothered burritos, delicious huveos rancheros, tacos & fresh house made salsa among many other tasty menu items. Dedicated to eating clean & supporting local farmers they serve 100% grass fed Kaua'i beef & antibiotic-free hormone-free chicken & pork. Supporting many farms around Kauai. Our Favorites: AL PASTOR PORK BURRITO Smother It! with red or green chile sauce or both, cheese, lettuce & pico de gallo for a "wet-style" burrito. PIÑA VERDE PICANTE – Signature Margarita Fresca by Kauai Juice Co.
Scorpacciata Pizza Truck you can find parked in Kapaa Town next to Pono Market. Cooking Neapolitan Pizza in an 800 degree oven these delicious pizzas take about 90 seconds. The owners Corey & Michelle have Italian heritage and enjoy working with local farmers. Our Favorites: Pepperoni Pizza & Fig n' Pig Pizza.