Kauai Car Rental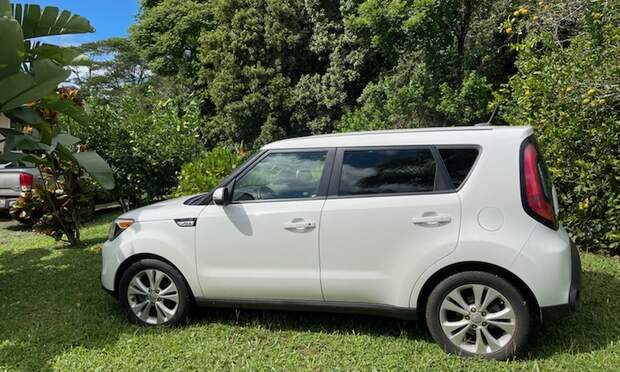 2014 Kia Soul Kauai Car Rental
ALOHA. You will love driving this cute 2014 Kia Soul around the beautiful garden isle of Kaua'i! It is easy to drive, has automatic transmission, and it gets great gas mileage. It is compact, which makes it easy to maneuver in and out of parking spaces and driving on a lot of the smaller roads on the island; however, it is still roomy on the inside and can easily accommodate up to 4 people.
There are floor mats inside the car, as well as in the trunk, so don't worry about the sand or mud you may collect on one of your fun island adventures. It's the perfect vehicle for your upcoming trip to Kaua'i. Car rates as low as $75 a day, depending on the season. I can drop it off/pick it up at the airport for an extra fee.
Please Note
72 hour notice of cancellation is required for a refund.
There are no timeshare visits required to enjoy our discounts!
Call 1-866-897-1637 for additional discounts available for large groups!